- Fri May 18, 2012 1:59 pm
#154553
http://www.theretrofitsource.com/produc ... cts_id=227
I've contacted TRFS to see how many people would be required for a group buy and what the pricing would be. As Evan has explained time and time again, retrofit projectors greatly increase your visibility and are way safer than HID's. This is already a great price on a complete kit, and as long as we can get a few people involved we can get a group discount. I'll update this once I get a reply from TRFS.
Btw, this kit is completely plug and play, no cutting or drilling needed. Just bake open your housings, install the projector housing through the existing hols for your stock bulb, and screw down the tightening bolt. Once installed you can adjust them with the existing adjustment screws for your OEM headlights, and turning them is as simple as loosening the tightening bolt, turning them until the beam is level then tightening the housing back down. Couple hours at most for install.
This will work with B15 & B16 housings!!!
Hey Justin,

Thanks for the inquiry! We can do special group buy pricing starting at 10 kits. At 10, we'll do the number of kits in the kit as the discount up to 25, making ten kits 10% off, 18 kits 18% off, etc. If we can get this set up for you just let us know the final count and we'll get a custom coupon code set up for you to start ordering. Please note: the orders are charged up front but ship all at once upon reaching the agreed quantity.

Thanks Justin!

Andrew @ TRS
So with 10 people that makes this kit $243, that's a damn good price. If there was a possible way to get 25 people then the kit would only be $202. Tell your friends, get people on this NOW!
1. Bcamos
2. Willms81 (Maybe)
3. PhantomSr
4. Faja
5. DJ_Xqzet
6. axelrtgs
7. Bu||iT8
8. Akaragiannis (B15U)
9. enter name here (B15U)
10. risforroy (B15U)
11. thesammythecurse
Last edited by
Starkles
on Wed May 23, 2012 4:50 am, edited 7 times in total.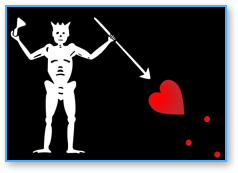 "Every normal man must be tempted at times to spit upon his hands, hoist the black flag, and begin slitting throats." -- H. L. Mencken
"Bachelors know more about women than married men; if they didn't they'd be married too." -- H. L. Mencken
B16 Sentra-pedia