By
Tonez
- Thu Sep 17, 2009 11:49 am
- Thu Sep 17, 2009 11:49 am
#84
Here she is. I still have yet to finish the blackout...
Pretty much how it sits now, except I have eyelids now.
Current mods are...
Fibre Customs Eyelids
Upper and Lower Billet Grilles painted gloss black
Custom exhaust w/ magnaflow
4% tint on the back
25%? on the front (as dark as legal)
Broken fog and a cracked windshield (dangers of Houston)...
More soon to come
(Disclaimer: I am not trying to offend anyone...)
She was a lot closer to being blacked out until she was vandalized. Keep in mind, I am a white dude...lol. I guess someone didn't like my car.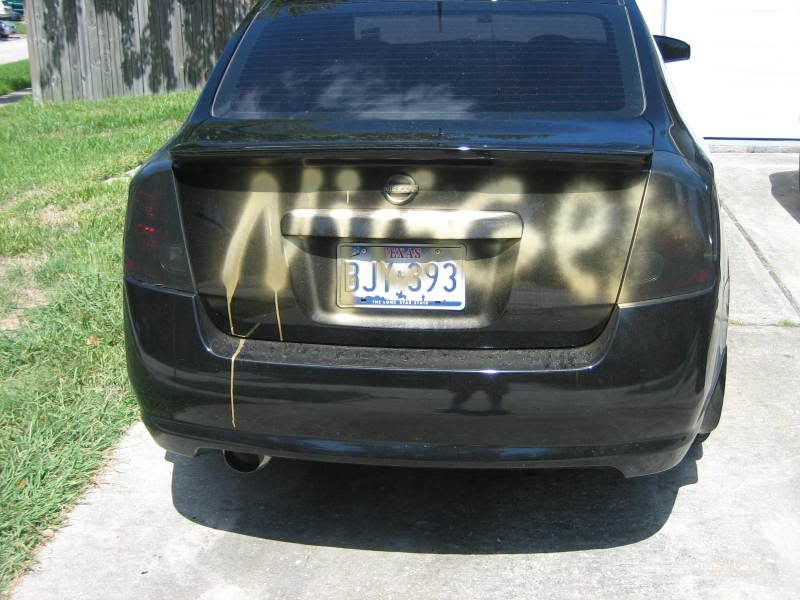 Random video of it at the track. First time to have it out there...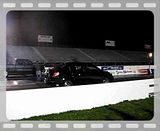 Another at the track (Still basically stock) vs 03 SER (Lots of work done to it)... I ran a 15.1 and he ran a 14.9. It was a close one.
http://www.youtube.com/watch?v=rlFk_qaDJZ4&feature=player_embedded
I actually put it back to almost stock because I was thinking about trading her in, but I think she will stick around for a while so be expecting updates in the very near future...
Last edited by
Tonez
on Sun Sep 27, 2009 2:40 pm, edited 2 times in total.
Formerly 07BlackedOut. 2007 Spec V (Traded)
"Twenty years from now you will be more disappointed by the things that you didn't do than by the ones you did do. Explore. Dream. Discover."