By
1darkV
- Mon May 24, 2010 4:42 pm
- Mon May 24, 2010 4:42 pm
#23576
May two-four long weekend is historically when us Canadians decide to build stuff...and with the help of a few neighbours I started my first (hopefully last, too lol) deck build. We got rained out on Saturday for about 4-5 hours, but we got in enough time to complete about 85% of it. Here is the build up:
First thing, to prevent the chance of grass and weeds growing through, you gotta kill it off. A roll of 8mm poly film and yard and a half of gravel will do the trick: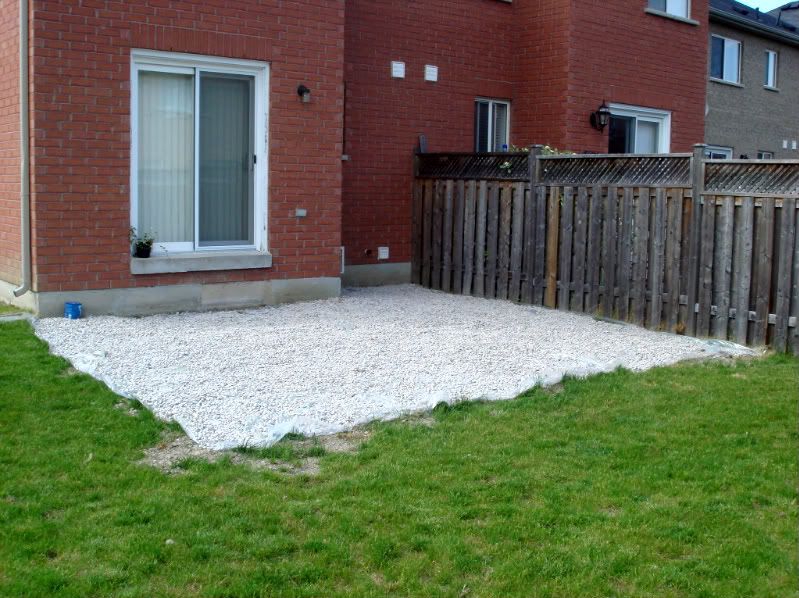 Doesn't look like much, but there's over 100 pieces of lumber there. We used over 500 deck screws plus about 4lbs of nails to put it together: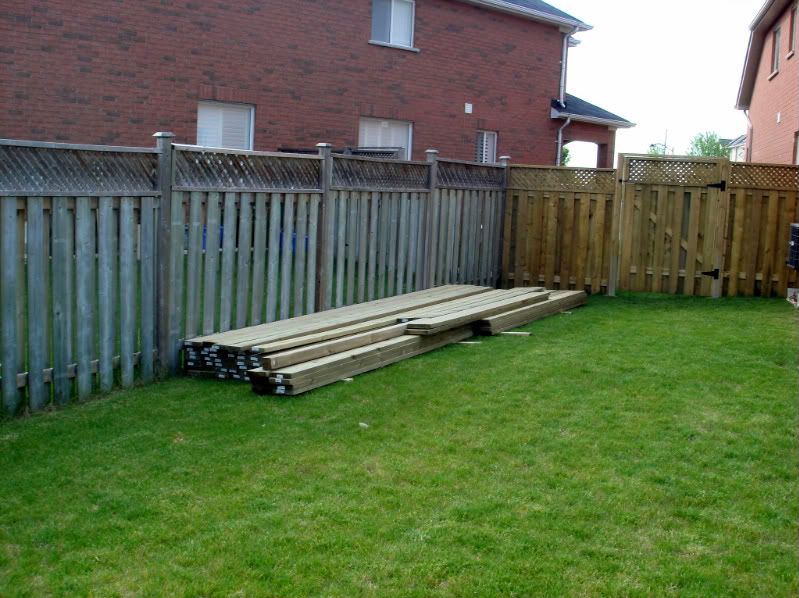 And some progress shots: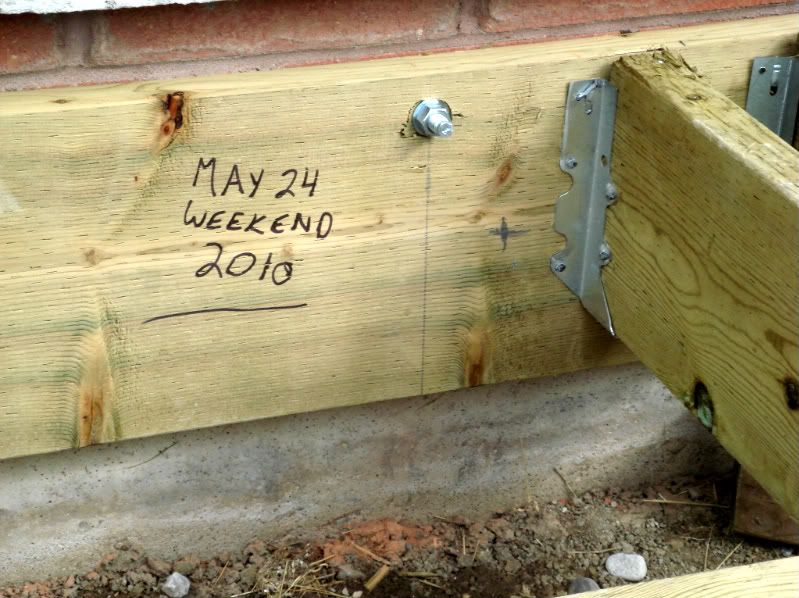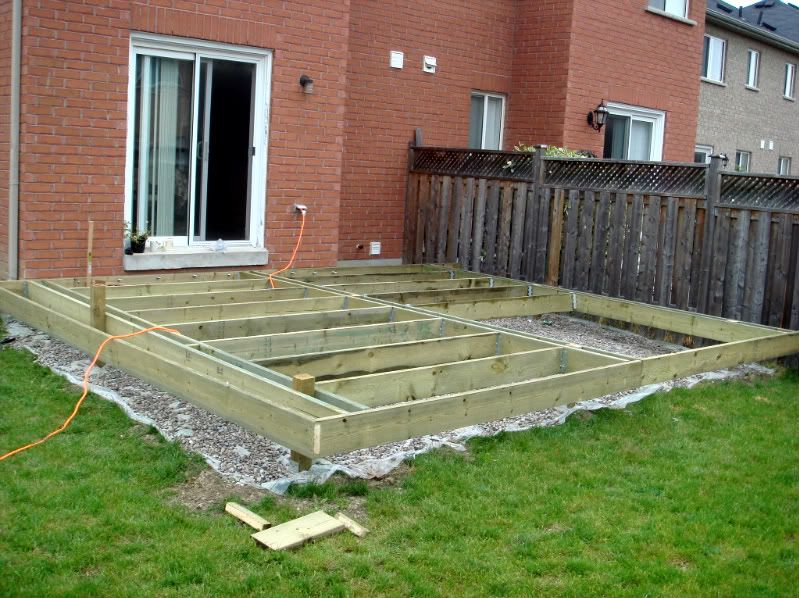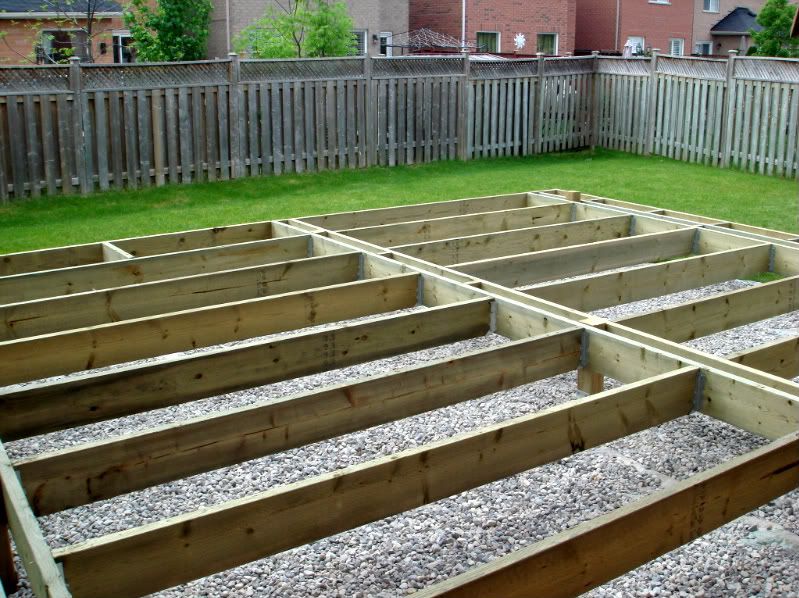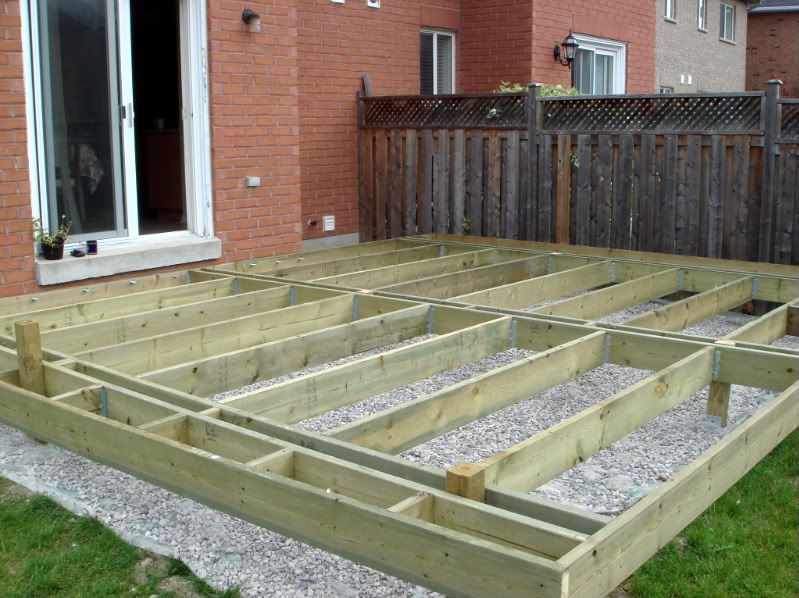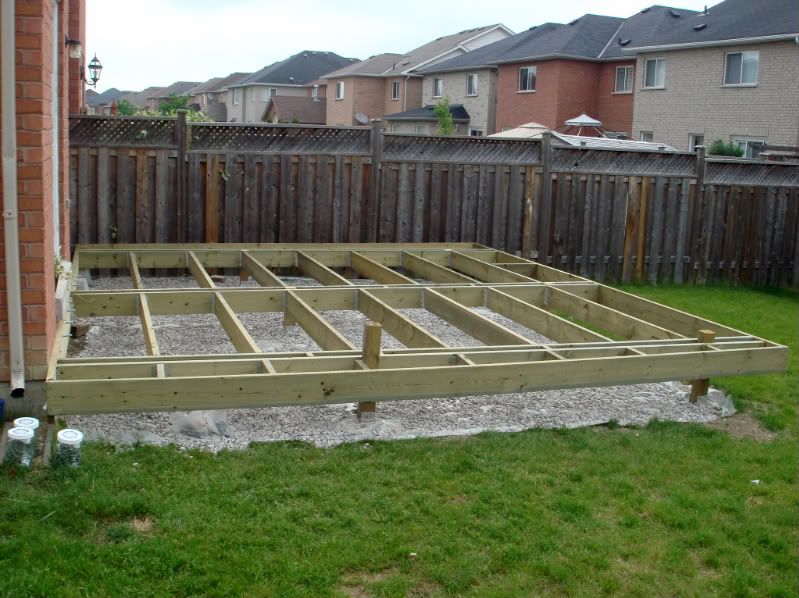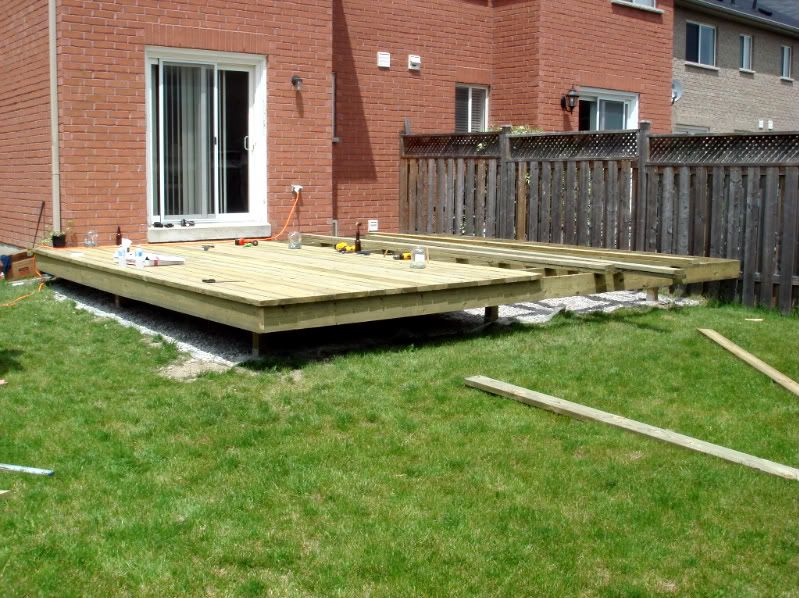 and here is the finished main part: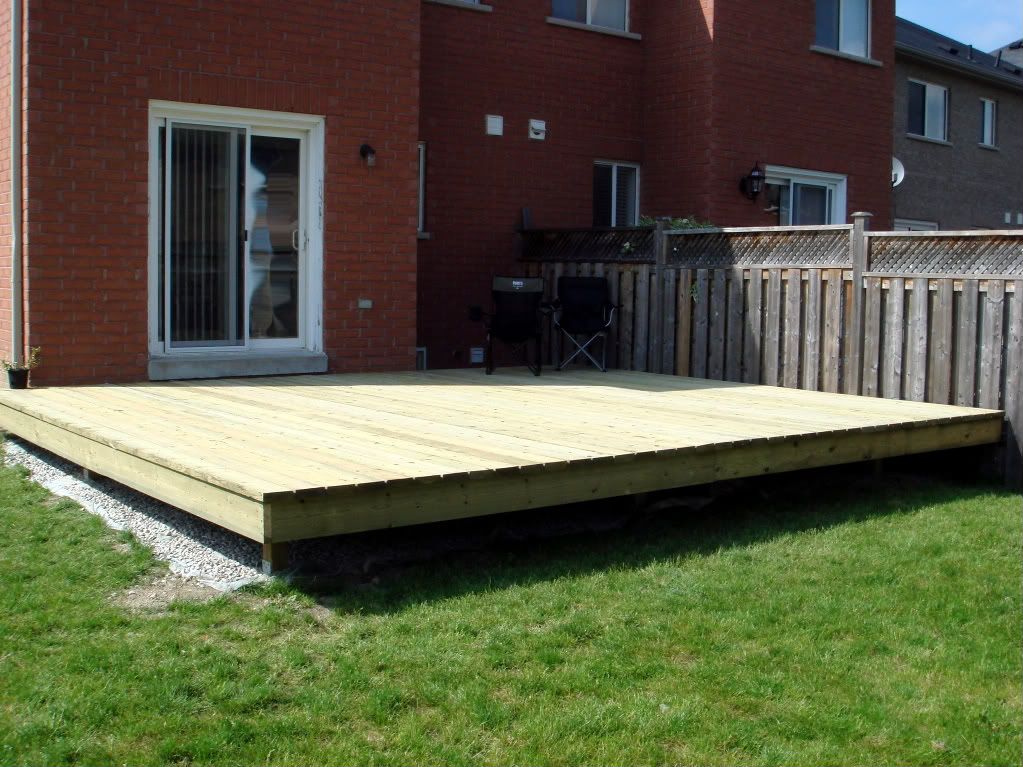 view from inside: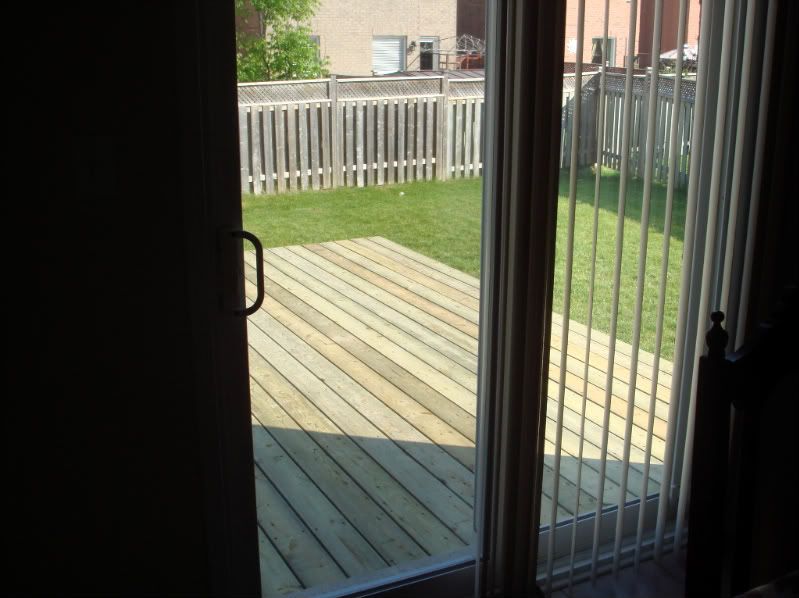 We still need to build in the little corner behind where the chairs are, that'll be my little bbq cubby
. Then figure out where to build the stairs, pick out and install railings, privacy screening and furniture, skirting around the base, then do the landscaping around it, and fix all the grass (pretty much most of it
) that got destroyed during the build up.
Still needs some work, but I'm happy so far. I did it a bit differently than most, with the boards pointing away from the house. This way I just laid out 16' boards without having to make any cuts. Gives a nice clean look, and makes it look bigger, too. The main part is 16x19, so lots of room for summer fun.
I'll update this post with more pics once completed if anyone wants to see the finished product.