- Tue Oct 27, 2009 2:14 pm
#1913
No new pics for in case anyone hasn't seen my spec here are some old ones...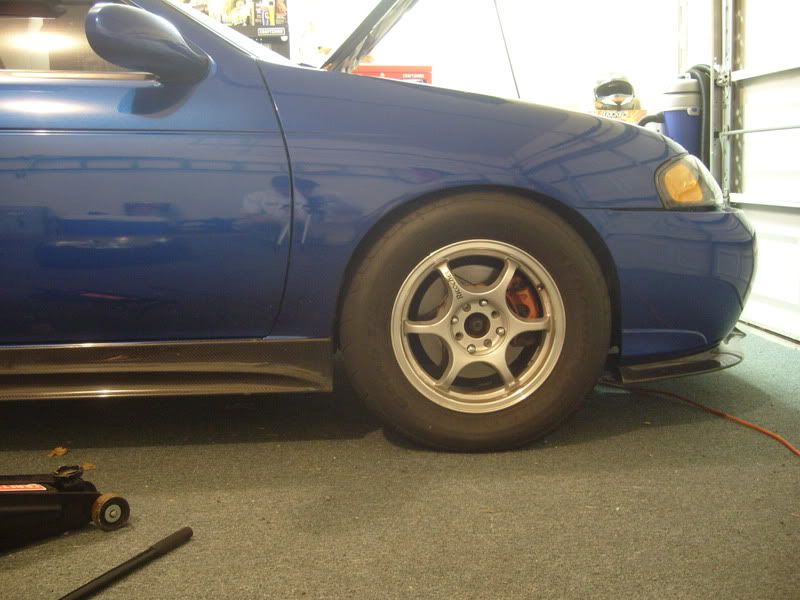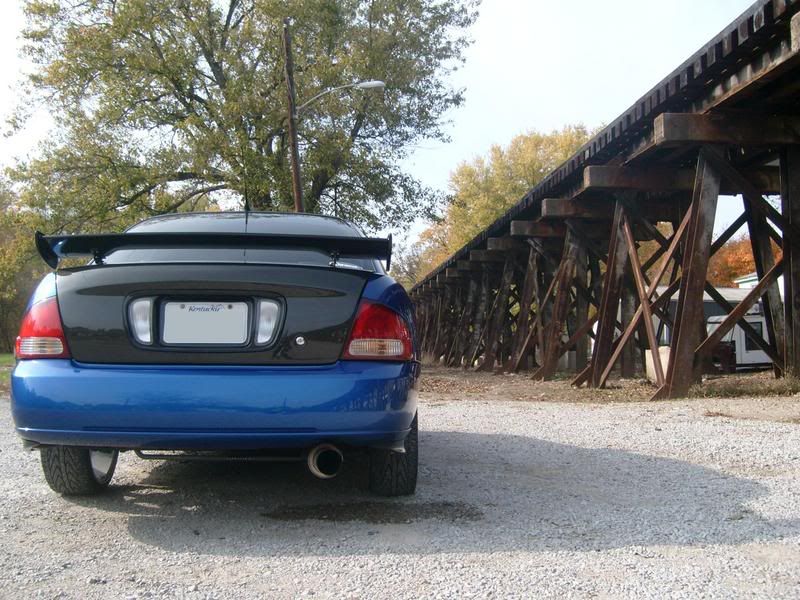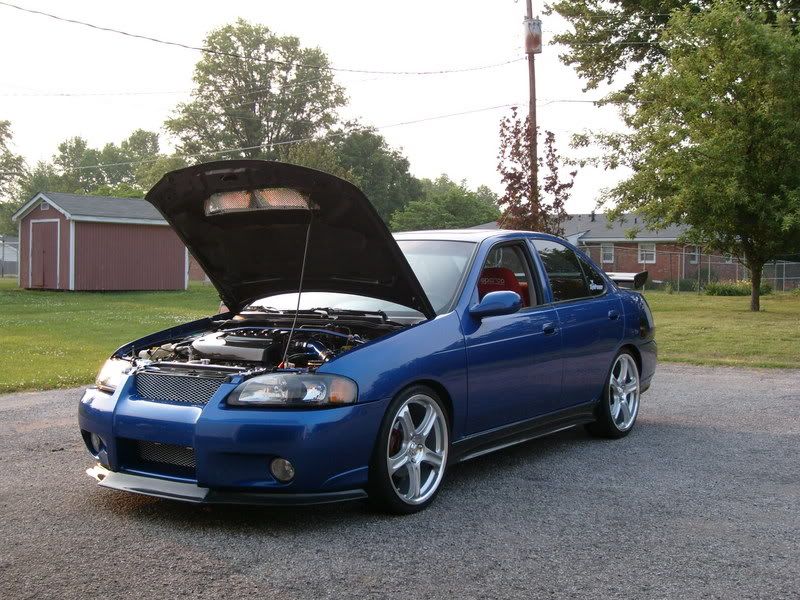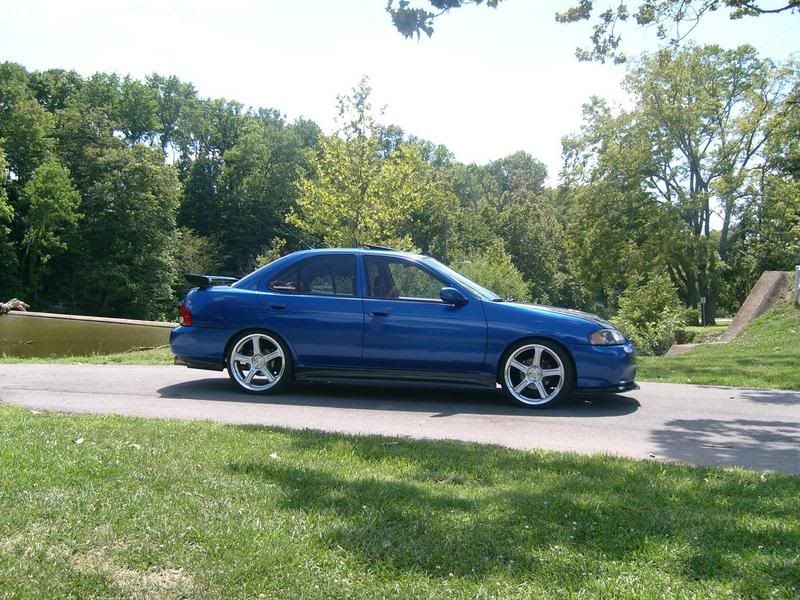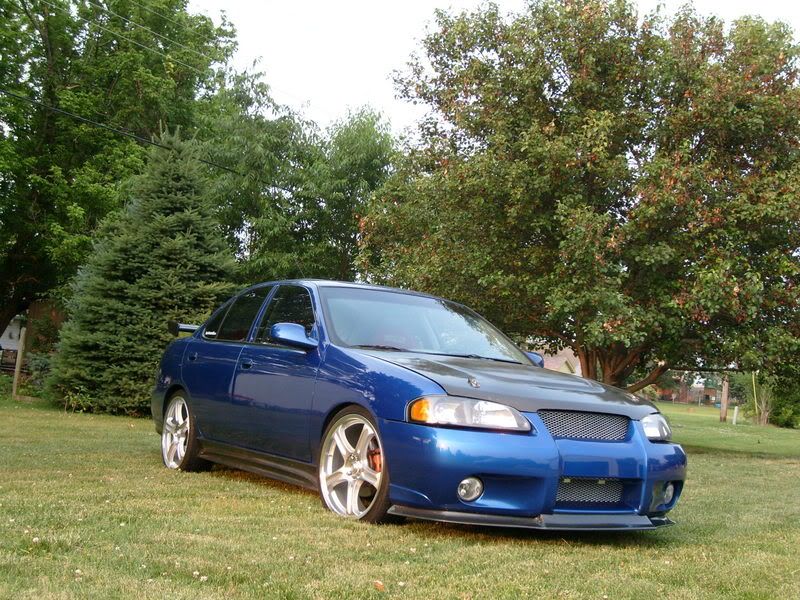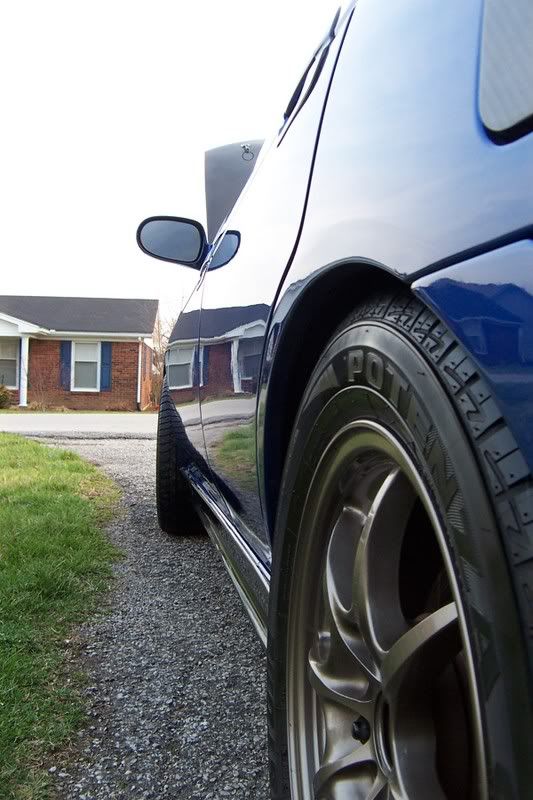 Only pic that isn't over a year old...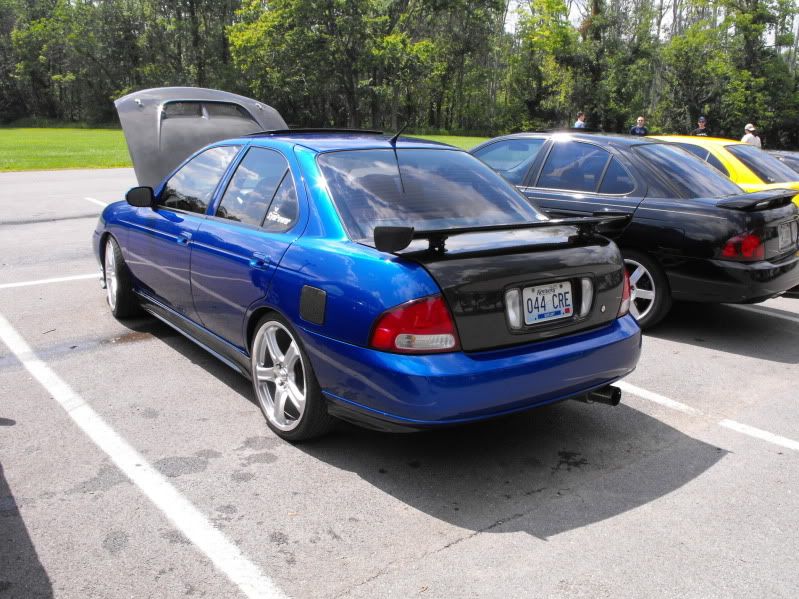 I've got a shit storm more pics, feel free to browse my photobucket and cardomain:
http://www.cardomain.com/id/xbrandonx
http://smg.photobucket.com/albums/v323/ ... ar%20pics/
Mod list....(probably not 100% up to date.)
Engine
-Precision 5431 Billet 50 Trim Turbo
-Treadstone Turbo Manifold
-633 Injectors
-JWT Turbo Reflash with 7200rpm Rev Limiter
-Treadstone 2.5" Intercooler Piping and TR8 Intercooler
-Greddy BOV
-Tial 38mm Wastegate
-Treadstone 2.5" Downpipe
-Stromung 3" Midpipe
-Stromung 3" Exhaust
-HKS Circle Earth ground system
-HKS Super AFR
-Hondata heatshield Intake Gasket
-SWA underdrive pulley
-JWT C1 cams
-JWT valve springs
-JWT balance Shaft removal
-NGK Colder Plugs
-Deadened Knock Sensor
-NX single fogger wet system (currently Uninstalled)
-Ported Throttle Body
-ES Motor Mount Inserts
-Koyo Racing Radiator
-210 Flex-a-Lite puller fans
-Optima red top battery
-2J Racing Vacuum Block
-Nismo oil filler cap
-Nismo radiator cap
-Paint matched fuse box covers
-Chromed battery tie down
-Chromed radiator supports
Tranmission
-TWM Performance Short Shift linkage
-FIR Nylon Transmission Bushing set
-FIR Crossmember Inserts
Exterior
-Full Cobalt Blue color change (car was originally black)
-19x7.5" et44 Racing Hart GT-5
-Composite Creations Velocity carbon fiber hood (sold, currently Hoodless, have a VIS OEM carbon Fiber hood on the way)
-Composite Creations World Challenge carbon fiber lip kit
-VIS carbon fiber trunk lid
-custom STI style carbon fiber spoiler
-Carbon fiber fuel door
-Webasto sunroof
-Shaved Door Gaurds
-Shaved and Relocated Antenna
-35% Tint
-Rear Fenders rolled
Suspension
-Chromed and painted front strut tower bar
-Toyo Proxes 225/35/19
-Nismo Rear Sway Bar
-Tein Basic Coilovers
-Powerslot rotors
-Painted calipers
Interior
-Sparco Torino racing seats
-Sparco clubman 3-point harnesses
-Sparco Grip Pedals
-Re-upholster back seats in Sparco Red
-Re-upholster door inserts in Sparco Red
-Re-upholster Sparco Arm Rest
-Sparco Shift boot
-Microsuede Headliner with Spec V embossed in sunroof door
-Carbon Fiber Door sills
-Carbon Fiber Trunk Finisher Plate
-Painted trim
-TWM weighted billet shift knob
-(2) Nismo switch cigarette lighters
-Nismo Floor mats
-Fiberglass gauge pod
-Raptor Performance Shift Light
-Autometer Phantom II Boost/Vacuum Gauge
-Faze Gauge gauges set in carbon fiber located in Glove Box (Volt, Oil Pressure, EGT, Fuel Pressure)
-Faze Gauge Morphers set in Carbon Fiber located in Lower DIN
-Indaglow reverse EL gauges
-Ractive Carbon Fiber Ebrake boot and handle.
Audio
-Alpine 7894 CD/MP3 Player
-JBL P650C 6.5 components
-JBL P652 6.5 coax
-JBL P1220 -12" subwoofer
-JBL P80.4 -4 channel amp
-JBL P180.2 -2 channel amp
-(2) Power Acoustik PT-727MSV mounted in Sun Visors
-PS2 mounted in Trunk with wireless controllers
-Monster Cable wiring
-Monster Cable distribution block
-Black and Decker 400 watt power inverter
-Wireless FM modulator
-Fiberglass/ lexan subwoofer enclosure
-Fiberglass rear deck lid
-Dynamat Extrmeme on door skins
Lighting
-HID Retrofit with E55 Projectors
-Sylviana Silverstar Front Turn signals
-Sylviana Rear Blinkers
-Sylviana Rear Breaklights
-PIAA Ion Crystal Foglights
-Blue Neon tubes in Trunk and Under Seats
I've got a Nismo front sway bar, the alt heat shield and Crown Stainless Steel Brake/Clutch lines that need to be installed.
Last edited by
xbrandonx
on Mon Aug 26, 2013 6:43 am, edited 3 times in total.