- Mon Nov 12, 2012 11:47 pm
#176318
This is the first car that I ever financed and paid off myself. Doubt I will be getting rid of her anytime soon! That being said, I have decided to start doing mods to elevate the appearance and some of the performance...
Definitely got plenty more to do. Working on what I can when I can, weather and funds permitting!
Current Mods:
Exterior/Engine:
Mishimoto Aluminum Radiator
Injen CAI SP1969BK
AEM Dryflow Filter (# 21-202DK)
2JR Aluminum Pulley (Blue)
Racingline Solid Lower Mount
CMOD Grille
SE-R Headlight Housings
TRS Mini-H1 Projector Retrofit w/ mini-Graphite Shrouds and 5k HID's
LED Parking Light bulbs Front/Rear
LED Reverse Lights
Sickspeed Supertone Horns
Black n' Blue Chromed Trunk badges
Smoked Lens LED Taillight Assemblies
BC Racing Coilovers 7k/8k
Drilled/Slotted Rotors
G2 Blue Painted Calipers
Niche NR6 18x8 +40 Wheels Matte Black/Machined Accents
Firestone Firehawk Wide Oval Indy 500 Tires 225/40R18
DC Sport/Versaspeed 4-1 Header MR18/MR20
BRM 2.5" Catback w/ 18in Reso
Kartboy Urethane Exhaust Hangers
Tweed Front Strut Brace
Tweed 3-point Front Brace
Tweed Trunk Brace
Cusco Type B Battery Tie Down
Versaspeed Lightweight Aluminum Flywheel @ 11.4 lbs (Reduced from Stock 28lbs)
SPEC Clutch Spring-Hub Clutch disc
Uprev ECM Tuning
Interior:
Pioneer AVH-P1400DVD Head Unit
4x Pioneer 3-way 6x9's TS-A6964R
2x Kicker 40CWS102 10in 2ohm Subs
Kicker CX1200.1 Amp
NIRD-01 Adapted Driver Info Display
Blue LED Dome
Blue LED Footwell Accents
Cool White LED Map Light
"Antracite" Carbon Fiber Vinyl overlays on Center Dash and Steering Wheel
"Blackened" Interior Trim
Black Metallic-flake Gauge & Shifter Trim
TWM Shifter Bushings
TWM Shift Knob: Big Piston RL Graphite black @ 520 Grams
Full Blue LED Retrofit (all gauges and clusters + InfoDisplay)
Redline Real Alcantara Covers (Black):
- Center Armrest
- Shift Boot
- E-Brake Boot
Wish List:
High-Flow Cat
Different Headliner
Seats
Harness Bar
Lighter Wheels
Playing around outside 01/26/2013: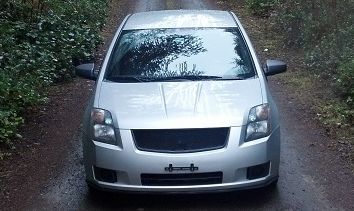 Getting ready to apply CF to the center console
Up close detail to see the metallic texture paint
Overall cover after I finished applying. Left stereo alone since I have my new Touchscreen being shipped.
Center Dash after Pioneer touchscreen installed:
Secret Weapon SRI
Pulley install 12/22/2012:
A little dress up to the cover: (thought I'd try out something with Blue anodizing paint, this was the result)
Overall Engine shot with a couple blue enhancements: (oil disptick done w/ blue liquid plasti-dip)
I am also working to darken the interior. The light gray bugs the crap outta me. Forgot to get a pic of the front pillars for comparison so I am showing one of the rear pillars instead:
Before (kinda)
After (sorta)
Eventually I will be doing something with the headliner, but not yet.
And, since I havent changed out my antenna and I was bored, I decided to have a little fun with it. It has a swirly ridge around it so I just colored the raised portion:
Blacking out the trunk badges: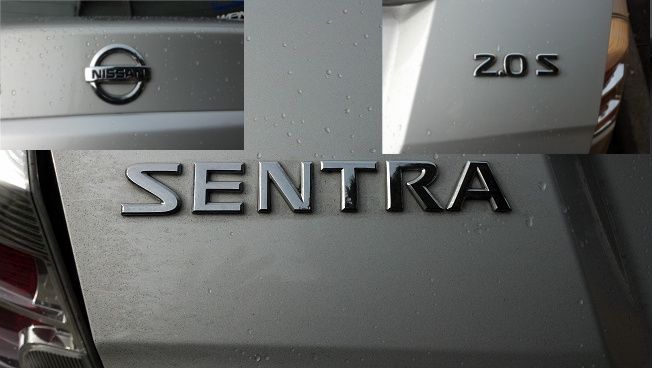 New Tails are here!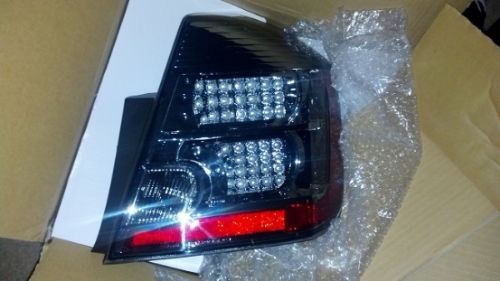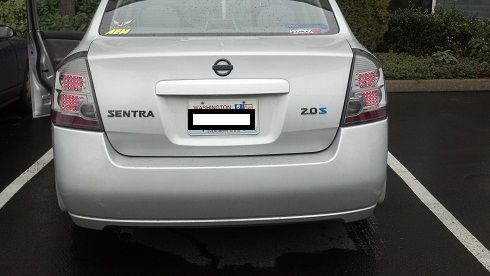 Profile shot for the texture... Love the way these look!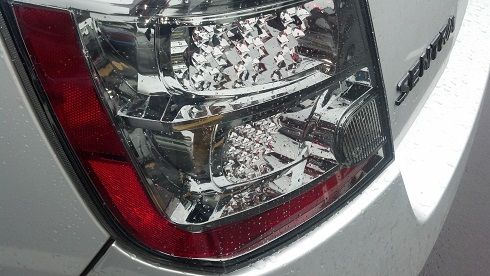 Wheels and Tires (updated 07/09/13)
I'm in love with my car all over again!
Last edited by
speedbumpLV
on Wed May 06, 2015 6:18 pm, edited 51 times in total.