- Fri Nov 25, 2011 9:27 pm
#127936
Its about time I make a showoff for my car. Before I start listing parts I would like to give thanks to those who made it all possible.
I would like to thank:
Jesse (Duesmandalla, All Sentra Store) for giving me a great deal on parts, he went above and beyond what was expected and allowing me to use his garage and help out with installing all the parts I bought
Jason (vc3qsym) For the advice and help in picking out parts and blowing up his engine so I know what is safe to run
Shane (Shane) For helping me with Jesse installing all my parts
John (From Treadstone) For giving me a great deal on stuff i needed and accommodating my needs and giving me good prices and excellent service
Justin (From 2JR) For developing new parts I will soon add to my list and for agreeing to attempt to remotely tune my install. Also for giving me a quick tutorial on how to tune my injectors.
Jared (UpRev) For being so great at getting me a working ROM and hacking it to work with my Treadstone downpipe even though I bought the cable from a forum member
AllSentra Forum (everyone) For posting so many great thread I used in my research and for being a great community, I would have never modded my car if it wasn't for this forum.
All those who gave me great deals on parts and miscellaneous stuff I bought from the forum.
Greg (From BRM) For hooking me up with a good deal on the exhaust and also trying to find a way to make me a one off Mid Pipe (hopefully he can)
I hope I have not forgotten anyone and if I did I am truly sorry and will add you to the list. This would not have been possible without all your help.
Now that the Thank You's are out of the way, here is my parts list:
AEM Wideband Air / Fuel Gauge UEGO (digital)
Chromolly rear engine mount
Uprev Osiris Tuner edition
4 Upgraded 440cc Fuel injectors
TurboSmart 38mm Wastegate
Treadstone Manual Boost Controller (NEW)
Cast Turbo Manifold
Treadstone TR8 Intercooler (NEW)
Holset HX30 Turbo
Walbro 255lph
Treadstone Vacuum block in black
AEM Digital Boost gauge 35 psi
Aeromotive A1000-6 Injected Bypass Fuel Reg.
AEM Digital Volt Gauge
Treadstone complete Black Powder Coated Stealth Aluminum Pipe Kit
HKS SSQV 4 Blow Off Valve
Treadstone Air Filter
SER Denso Iridium Spark Plugs (one step colder)
Treadstone ECU Bracket
DEI Titanium Exhaust Wrap with LR Technology 2" X 25'
Treadstone Battery Relocation Kit
Treadstone Pro Oil Kit 36" line
B16 304 Stainless Steel Down Pipe for Turbo
AEM Digital Oil Temp Gauge 100-300F
AEM Digital Oil Pressure Gauge 0 to 100 psi
Spec Flywheel
Spec Clutch Stage 3+
Goodridge G-Stop Brake Lines Kit
Hawk HP+ Brake Pads
Stop Tech/Power Slot Performance Rotor
Kartboy Exhaust Hangers (12mm)
BC Coil-overs
TWM Short Throw Shifter
TWM Shifter base bushings
TWM Big Type R Weighted RL shift knob, Gun Metal
Rims VIP Status, Wedsport SA-67R "Replicas", with blue lip
2jr Lightweight Standard Crank Pulley
Dot4 Brake Fluid
Mutul 5w40 Engine oil
I am planning on ordering in the near future:
BRM Cat Back exhaust 3" with resonator
BRM One Off MidPipe 3" (If Greg can find a way to make it happen)
2JR parts as they come out
Meth injection
Finishing my return fuel line
Mechman H/O >=220amps alternator
XS Power Battery
Motor Mount Window/Water Weld

I am planning on adding hopefully next summer:
Pistons
Rods
ARP Hardware
Bigger Injectors (Already Purchased)
Fuel Rail

If I think of anything else I will add it here
Again I would like to thank everyone who played a part in making this possible. Boost is awesome.
Update1:
Pictures from the Turbo Install At Jesses. (
http://s1176.photobucket.com/albums/x324/axelrtgs/Car/Turbo%20Install%20at%20Jesses/
)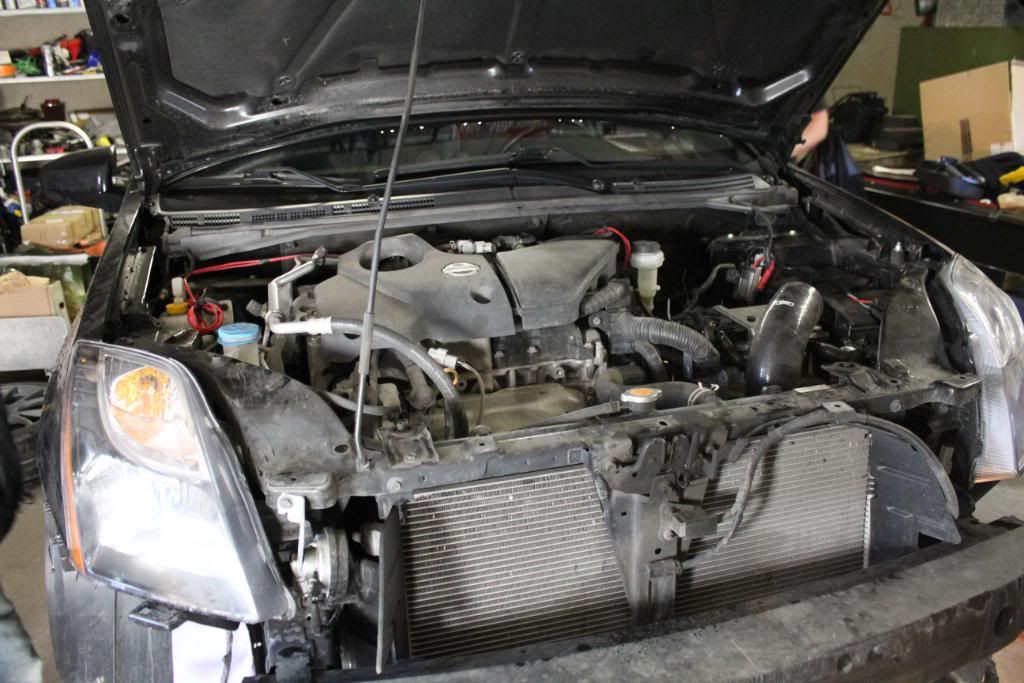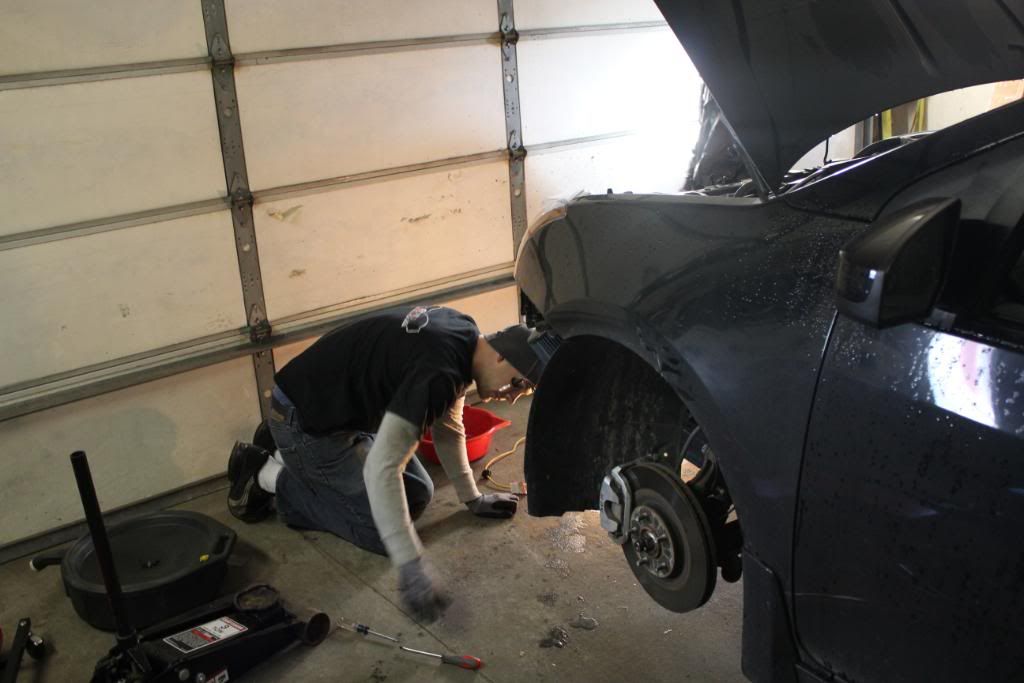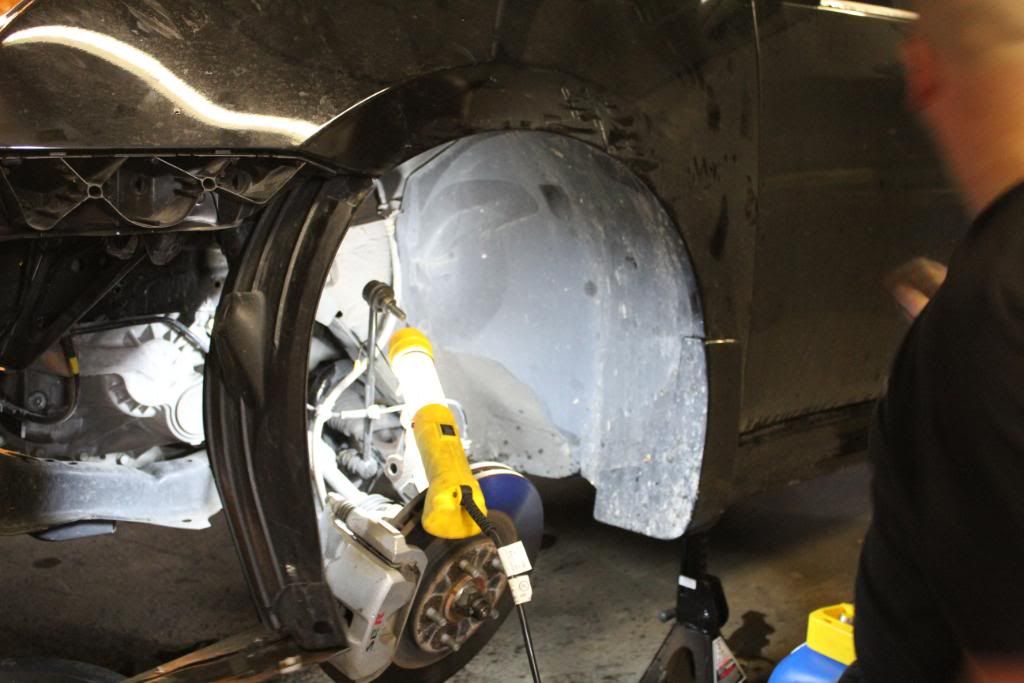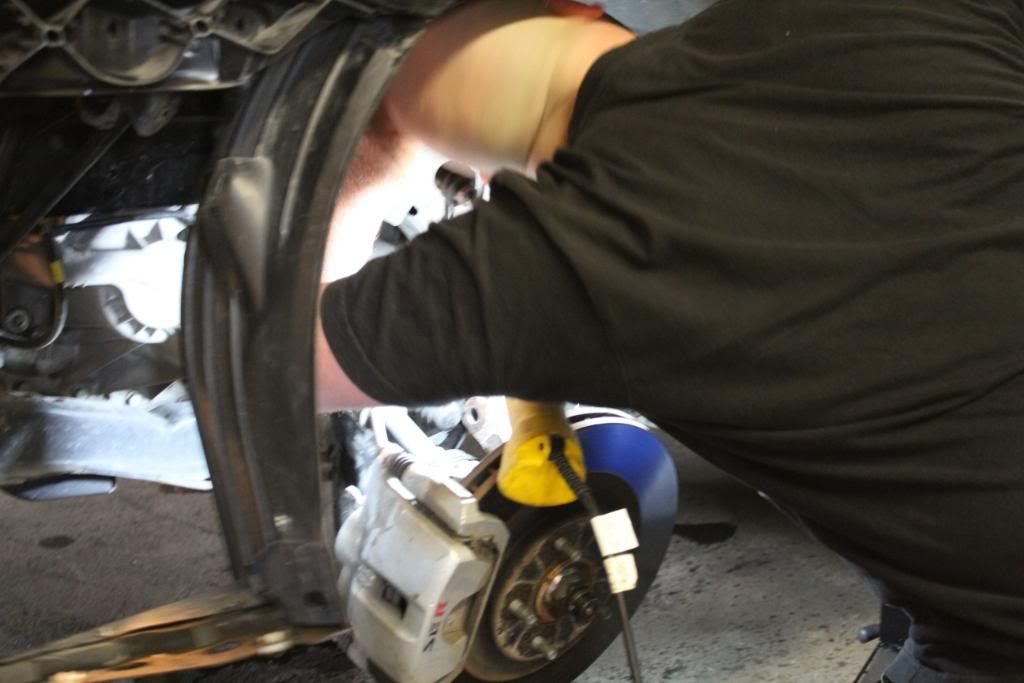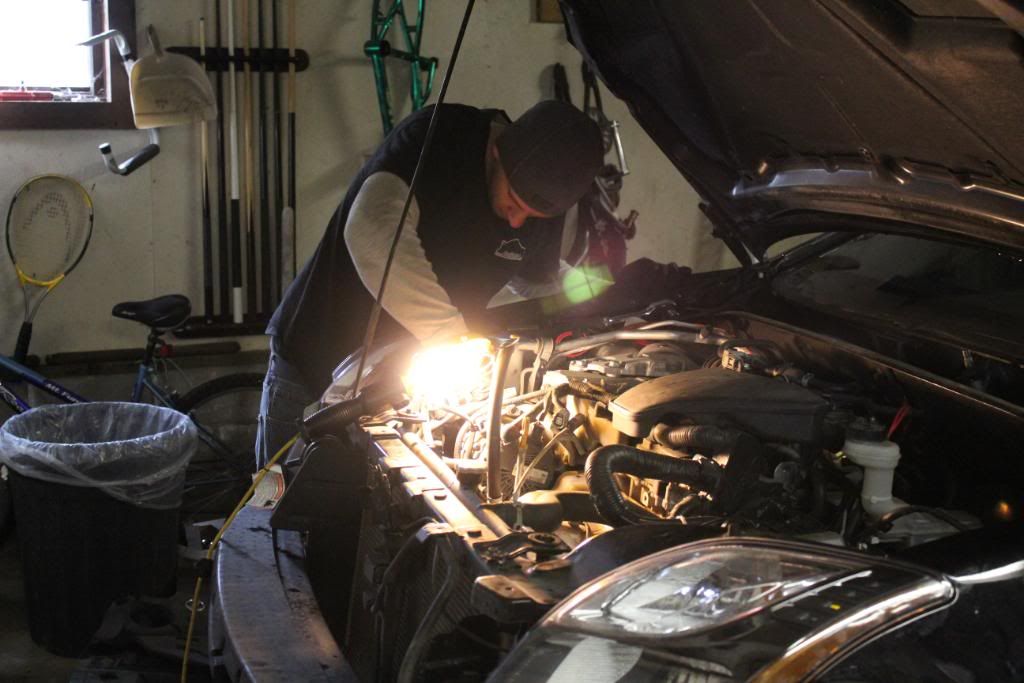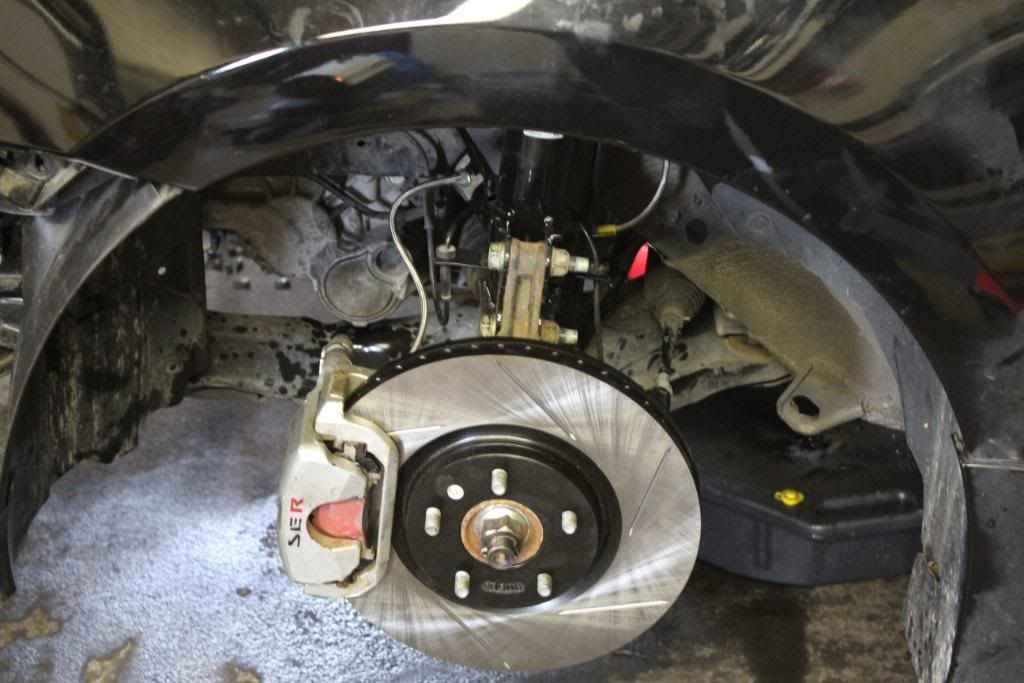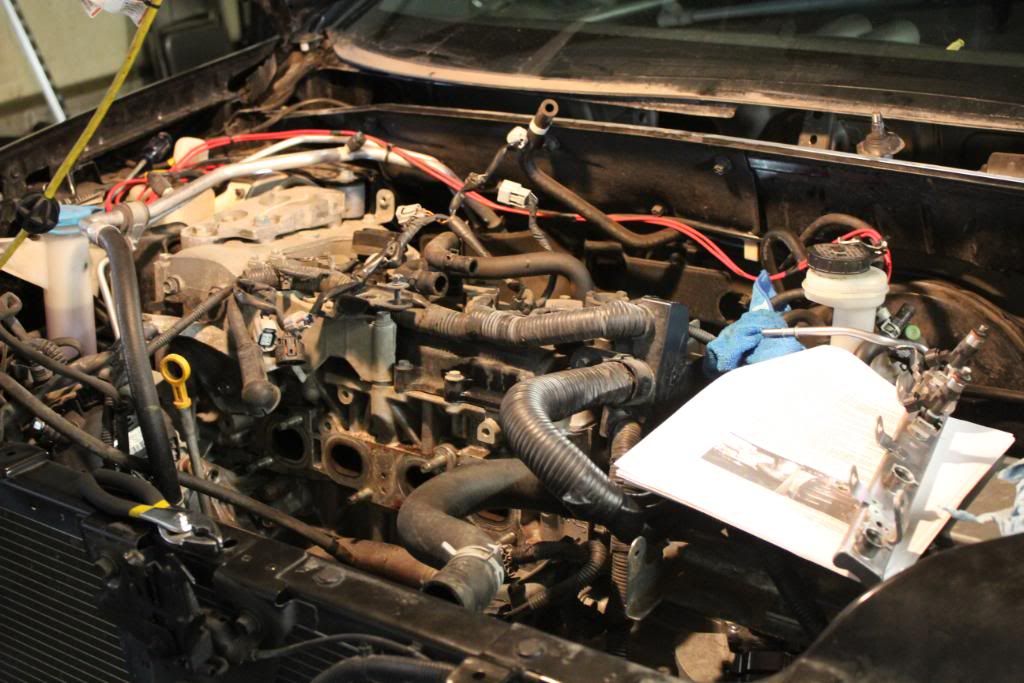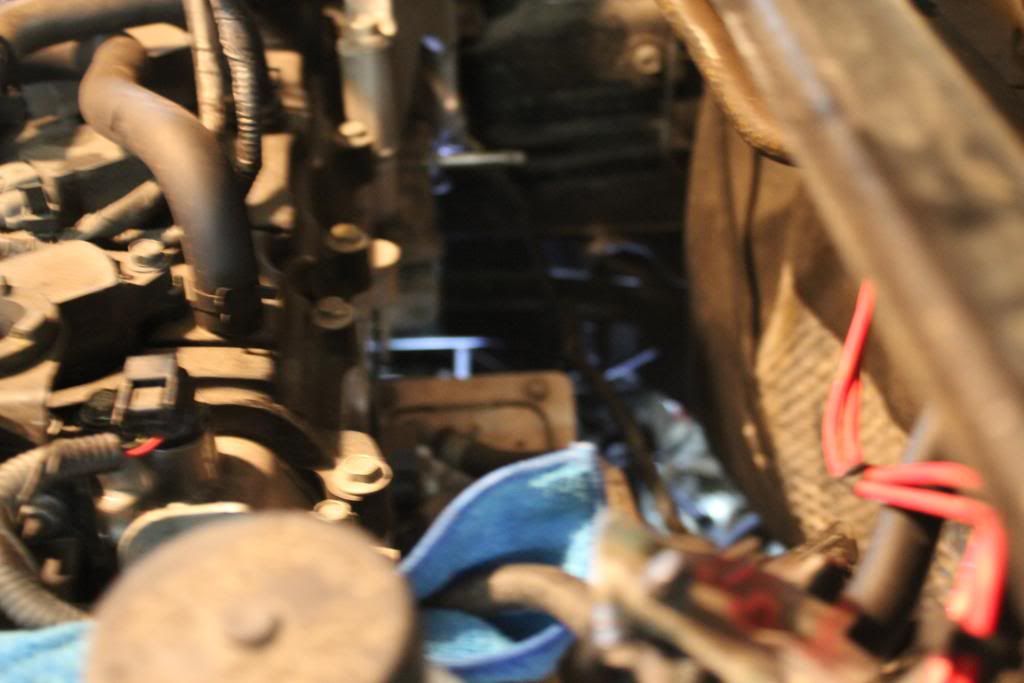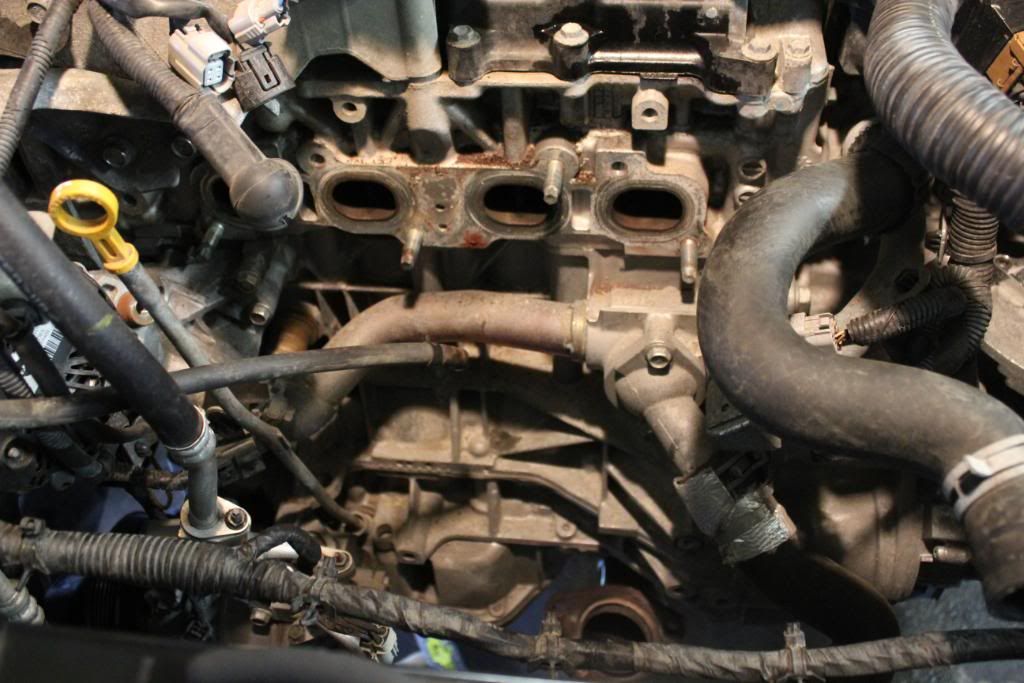 Update2:
After 2 weeks of no boost, finally got my new wastegate installed so now I have boost and man what a difference a quality wastegate makes in spool time.
Update3:
Finally got some work done on my gauges
So I did some work on my car today, it's still a work in progress but the results so far are spectacular. Here are some pics as its hard to describe.
I still have to do some work on the gauges. The ones in the pocket don't sit just right so I have to adjust them by sanding down some more plastic. Eventually I'm going to fix it do it all looks normal without the holes

Update4:
Got my Treadstone Manual Boost Controller installed and what a difference it makes, ill have some pictures of this soon but for now i thought id post a funny picture of my car on the lift and showing almost/less than stock gap.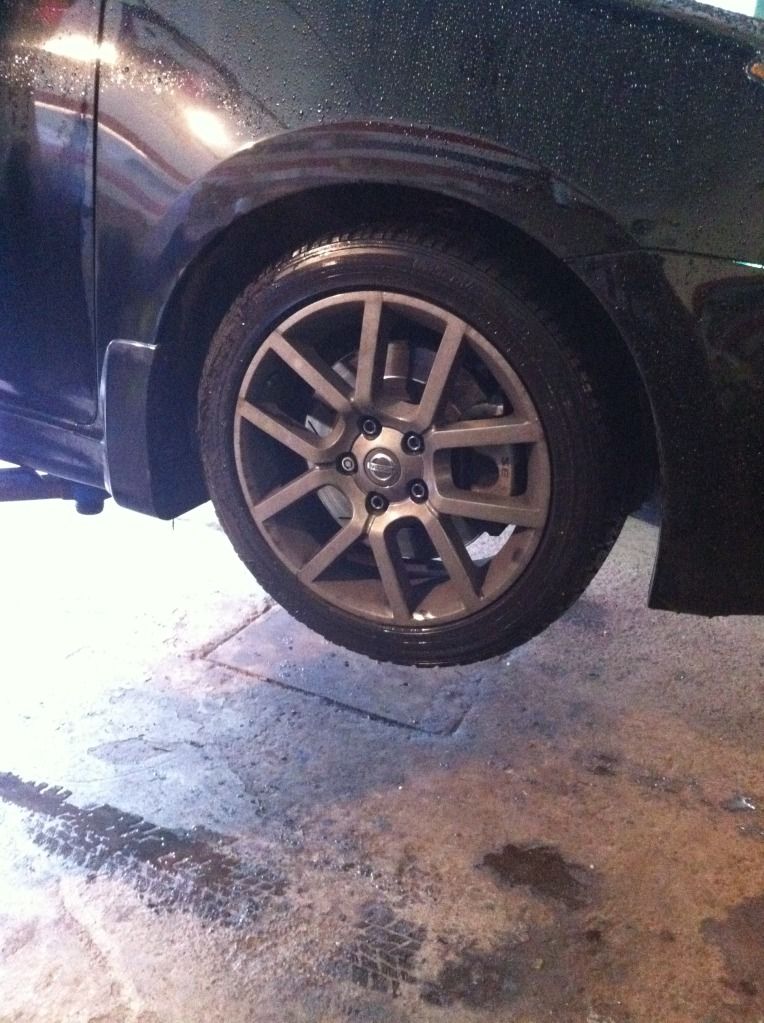 Update5:
Put my Treadstone intercooler in and diagnosed a small issue i was having with rattling last Saturday.
How low can you go: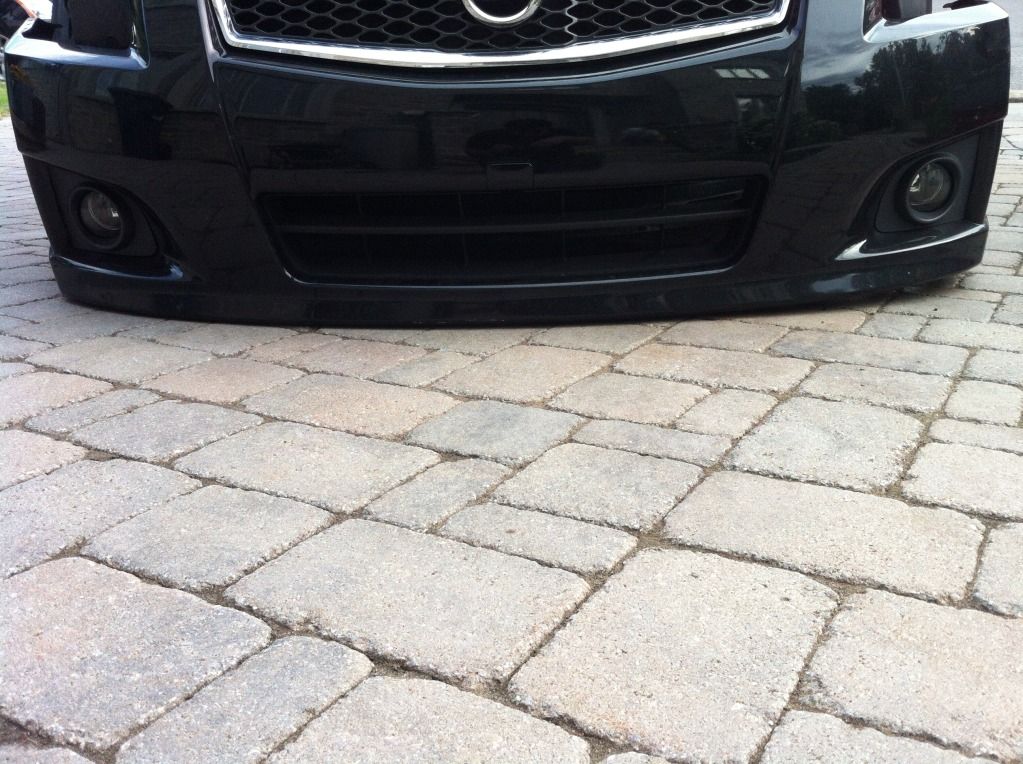 Cutting the tow hook off final results: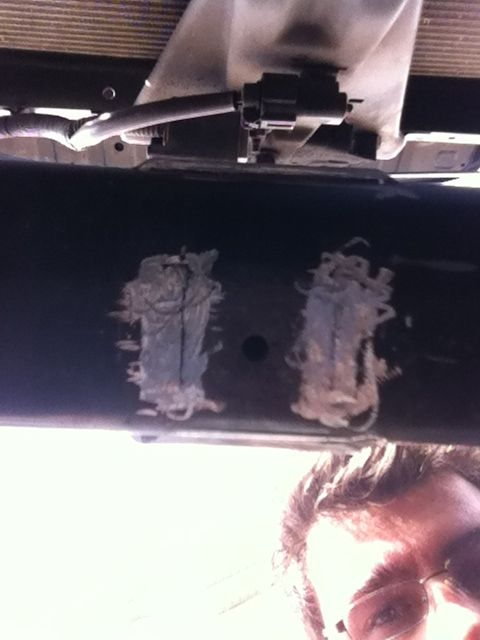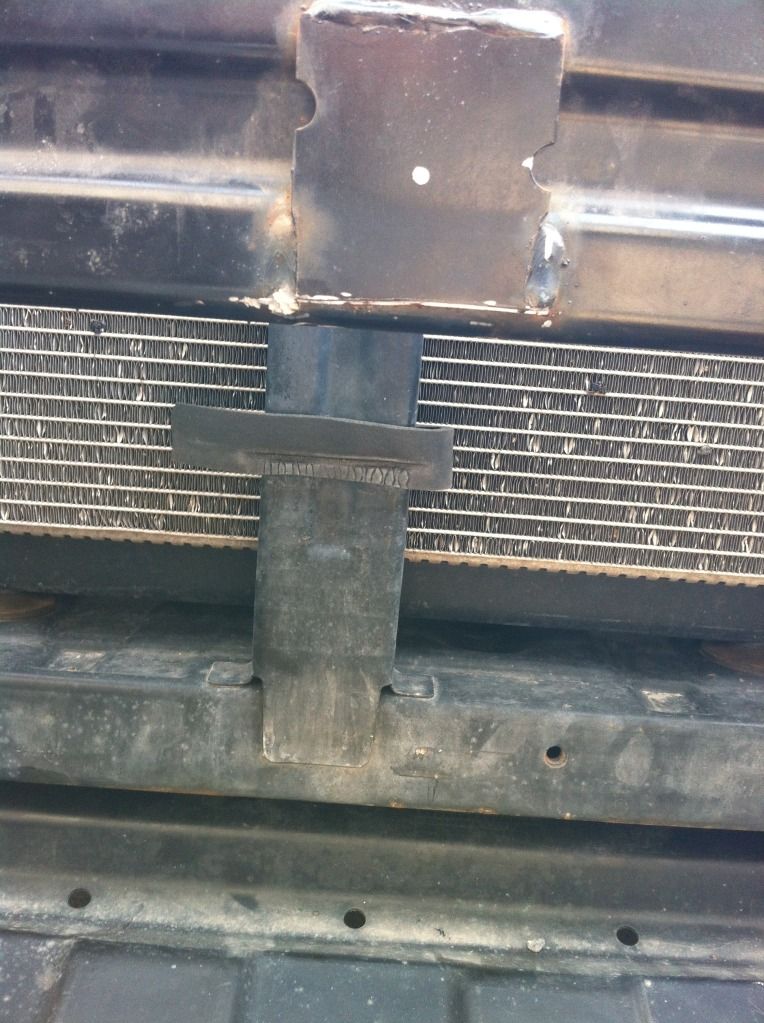 Don't forget to lift this tab to get the bumper off to cut the tow hook easier: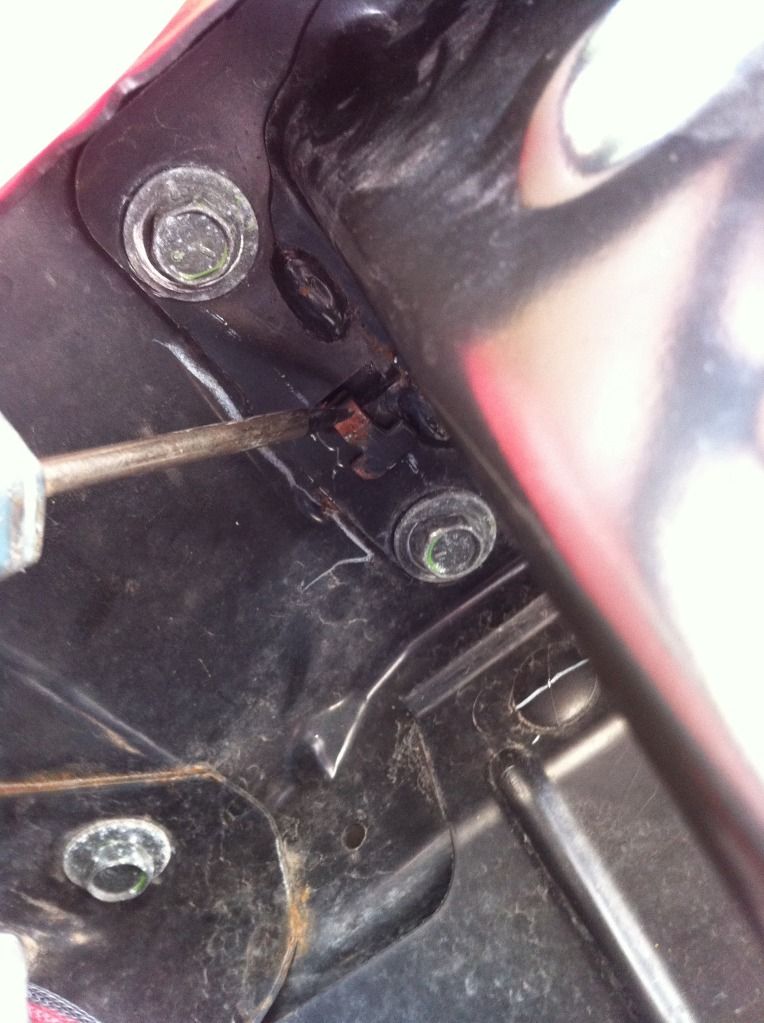 The secret to being very low: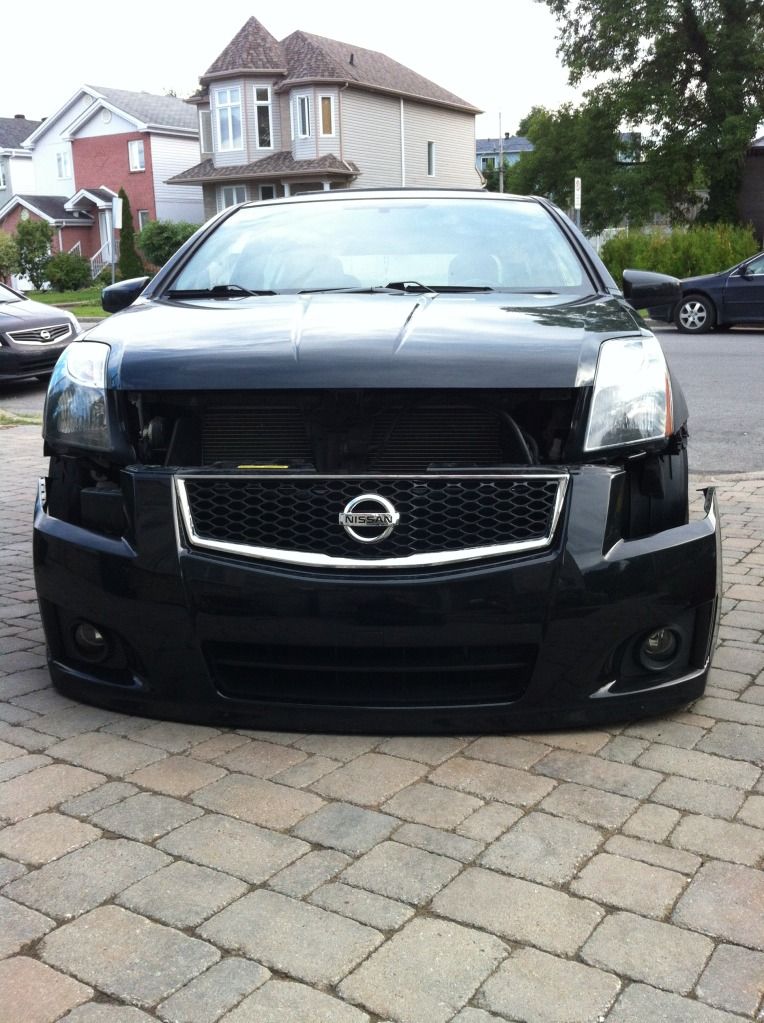 Last edited by
axelrtgs
on Sat Jul 28, 2012 10:23 pm, edited 15 times in total.