- Sun Mar 11, 2012 7:57 pm
#144098
Most current pic of the Sentra!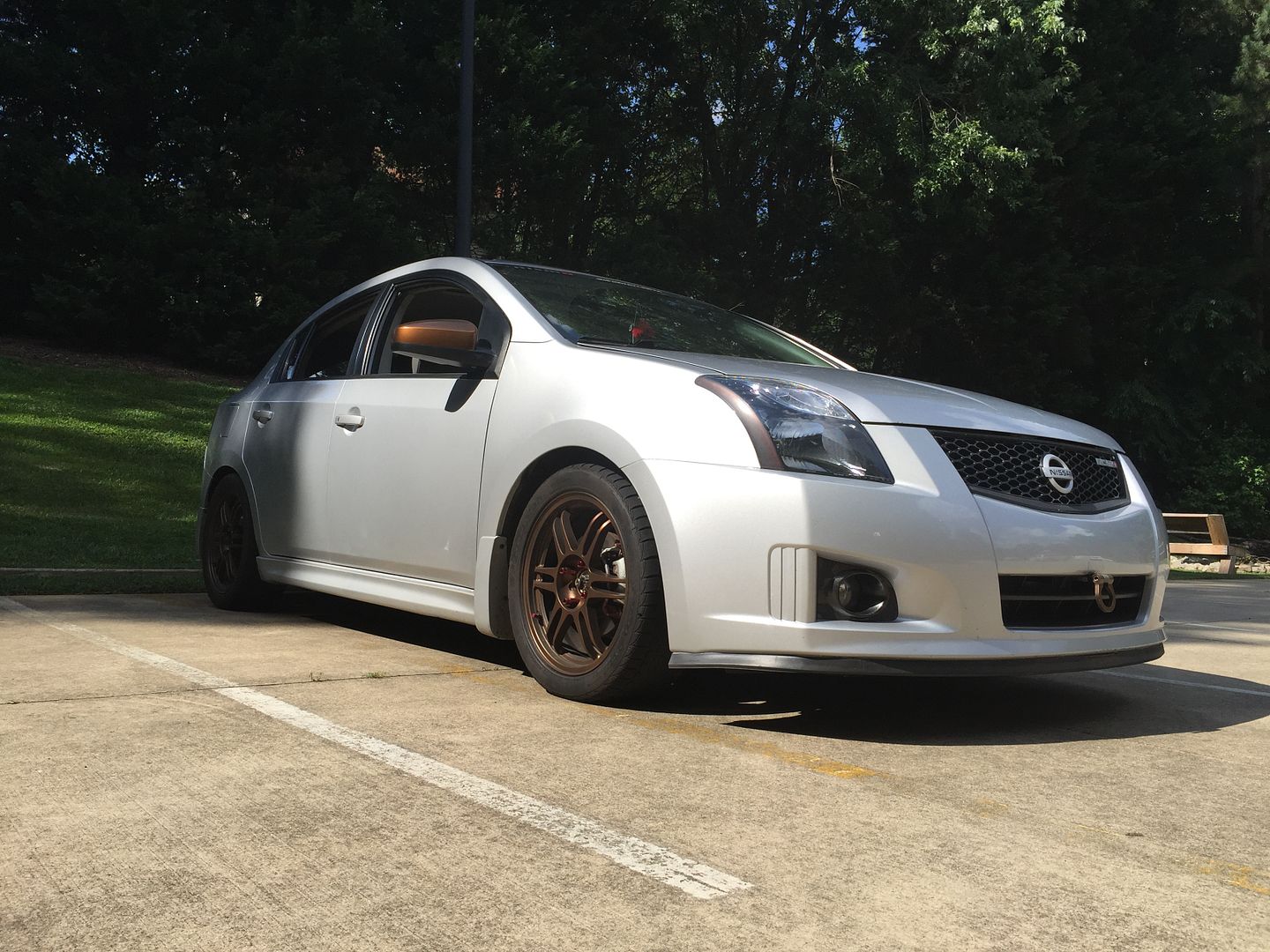 PERFORMANCE
-Injen CAI
- Greddy Spectrum Elite Axle back
-Greddy Magnetic Oil Drain Plug
- Royal Purple HPS 5w-30
-Royal Purple Oil Filter
-2J Racing lightweight crank pulley
SUSPENSION
-Tweed Strut Brace
-H&R Lowering Springs
-2JR 10mm ALKs
AUDIO
- Kicker Comp 10 Sub
-Rockford Rosgate R250 Amp
-Scoshe wiring
EXTERIOR
- Full LED Conversion
- Custom Painted Engine Cover
- Custom Painted Fuse Box Cover
- Lamin-X Yellow Fog Covers
- 3000k HIDs (foglights)
- 6000k HIDs (headlights)
- TDMimports Ultra Light lug nuts
Red
- Custom painted
Red
calipers
- Silver NISSAN Brake Caliper Decals
-20% tint all around
-Red JDM front tow hook
-Nismo Oil Cap
-Nismo Radiator Cap
-EZ Lip
- EBay roof wing
- Brake/Blinker Swap
INTERIOR
-Red Fuzzy Dice
- LED Dome Light
-LED Map Lights
-LED Vanity Mirror Lights
- Red footwell LEDs
PLASTI DIP LIST
-Rear Hamburger
-Rear SENTRA Emblem
-"Special Edition" Emblem
-Front Hamburger
-Grill surround
*Both Nissan Emblems lettering are painted with matching
silver
paint.
When I first got her at the dealership with 5 miles on the odometer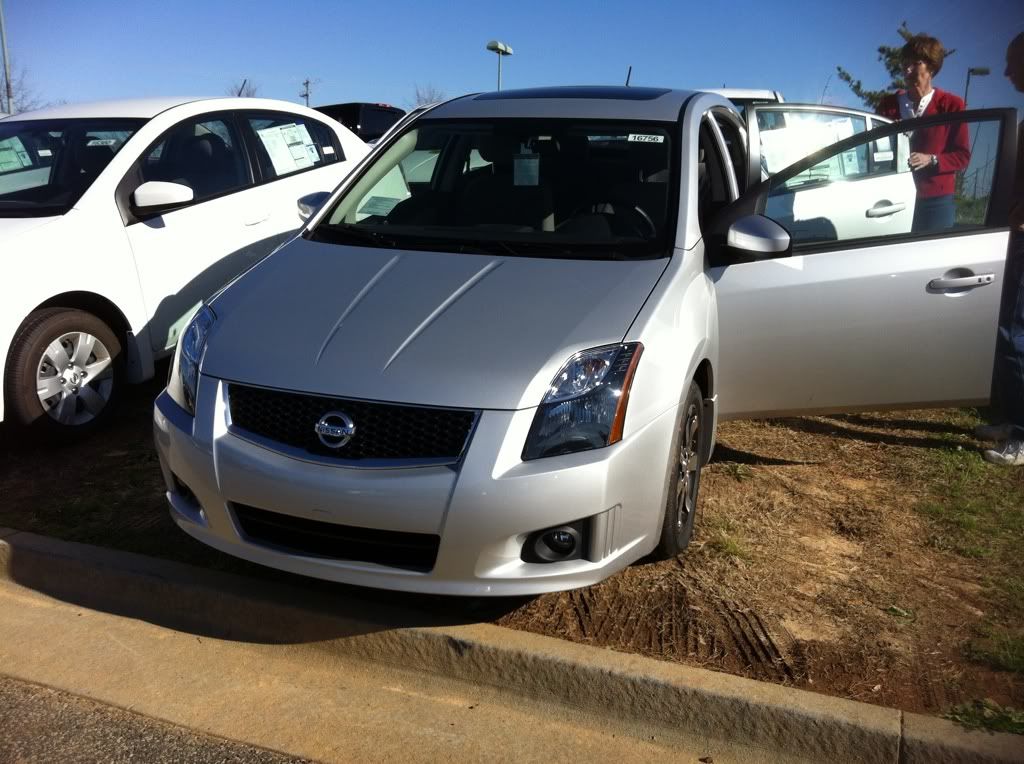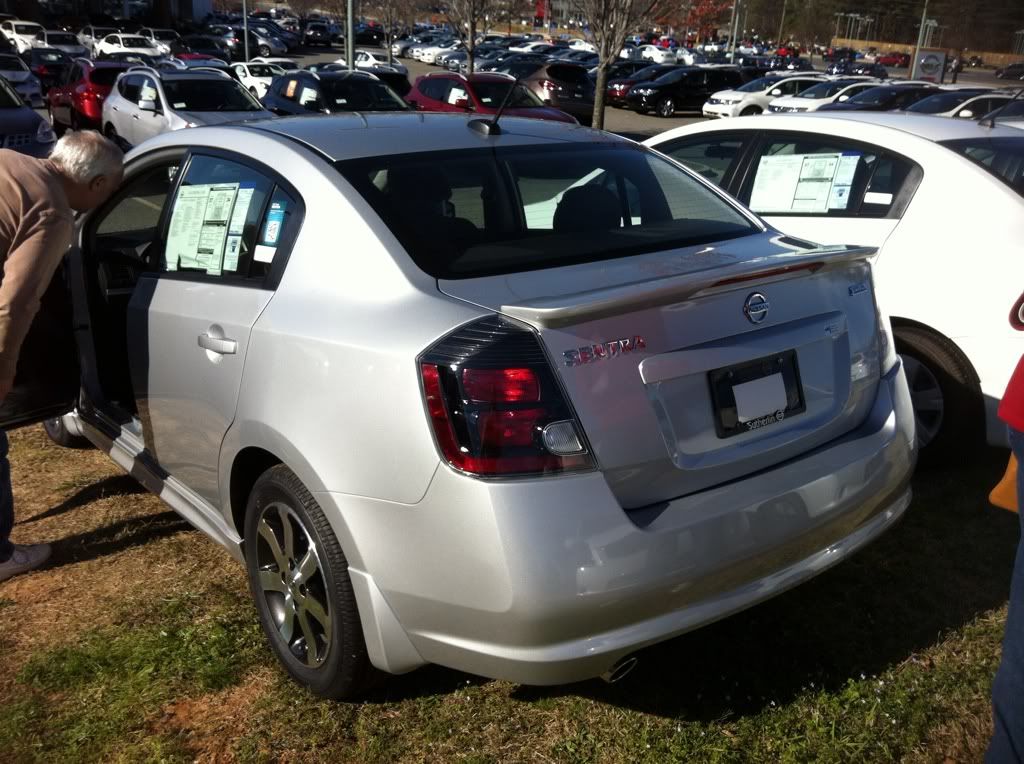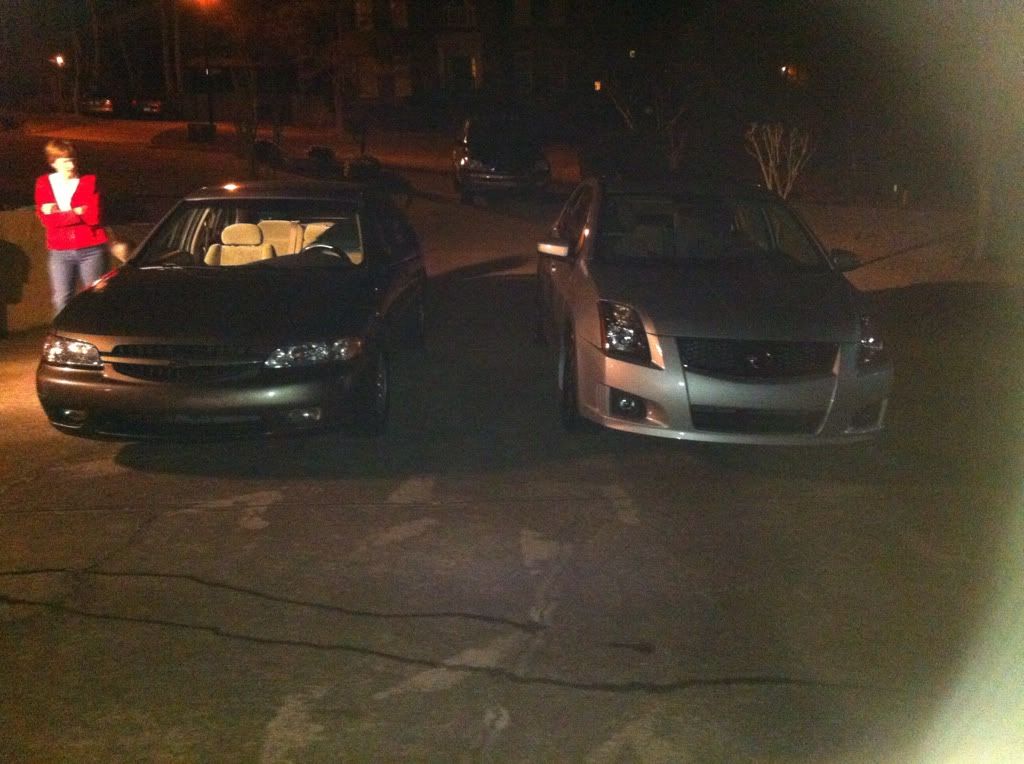 Bad quality my bad but heres my B16 next to my old Altima before the trade in!!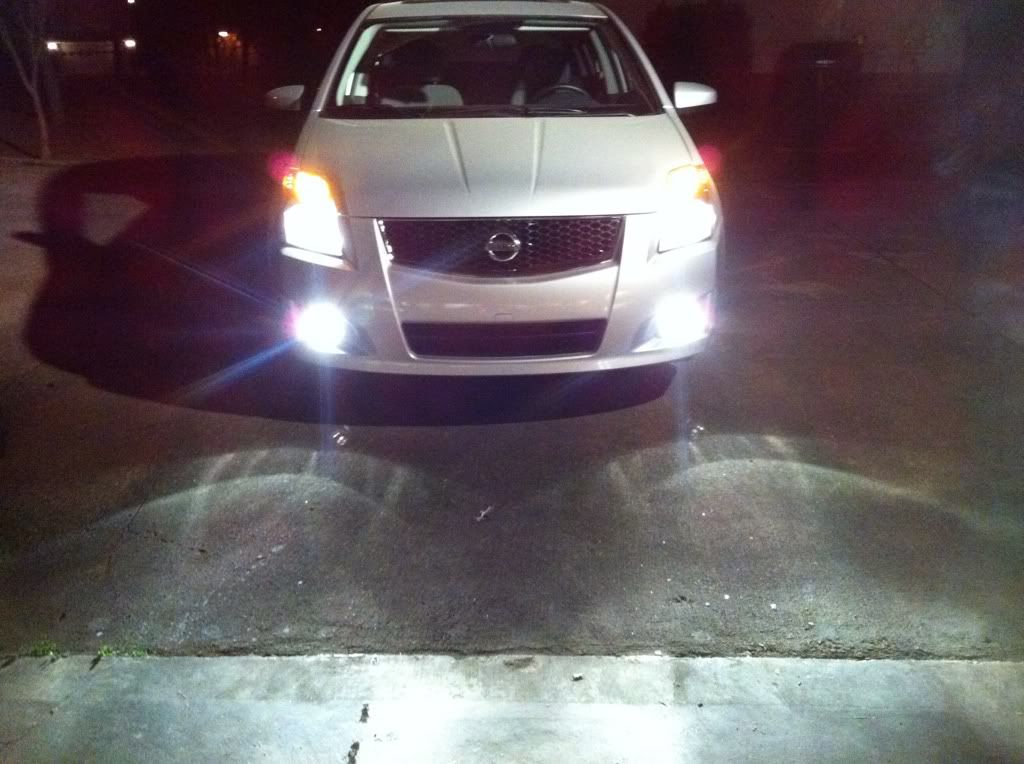 My silver star fog bulbs installed! They don't look much brighter in the pic but in person it's a huge difference. These will do until I get my HID fog kit!
UPDATE!! 3/21/12 LEDs installed!!
LED on the right regular on the left!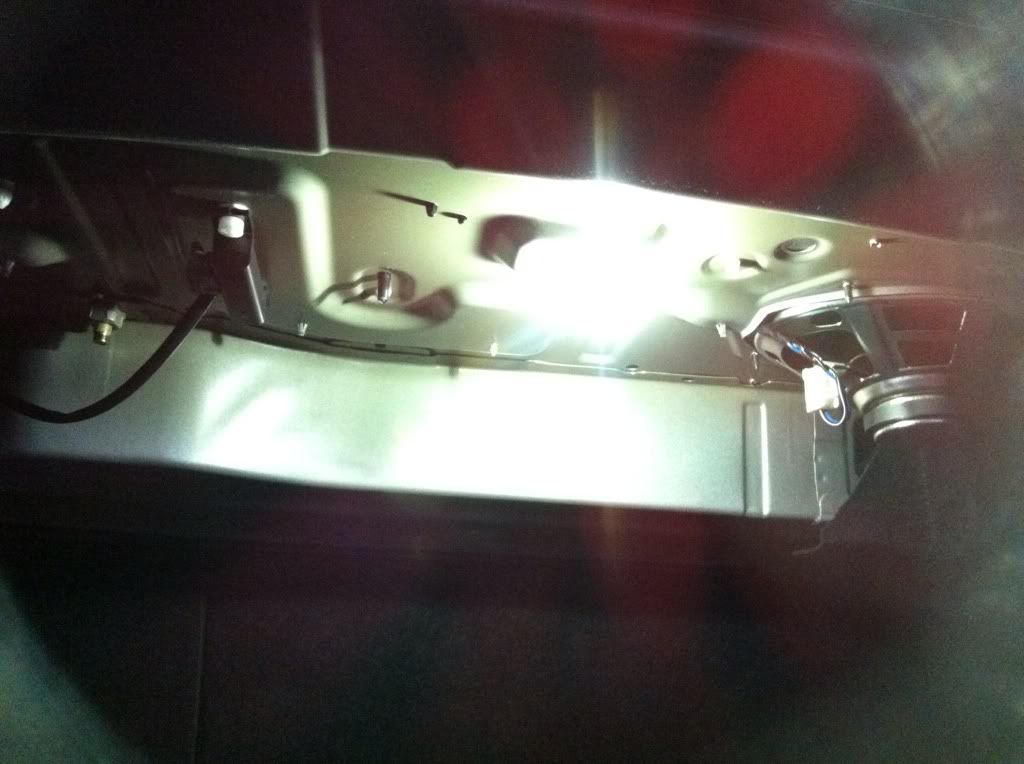 The trunk light (it lights up the entire trunk very brightly)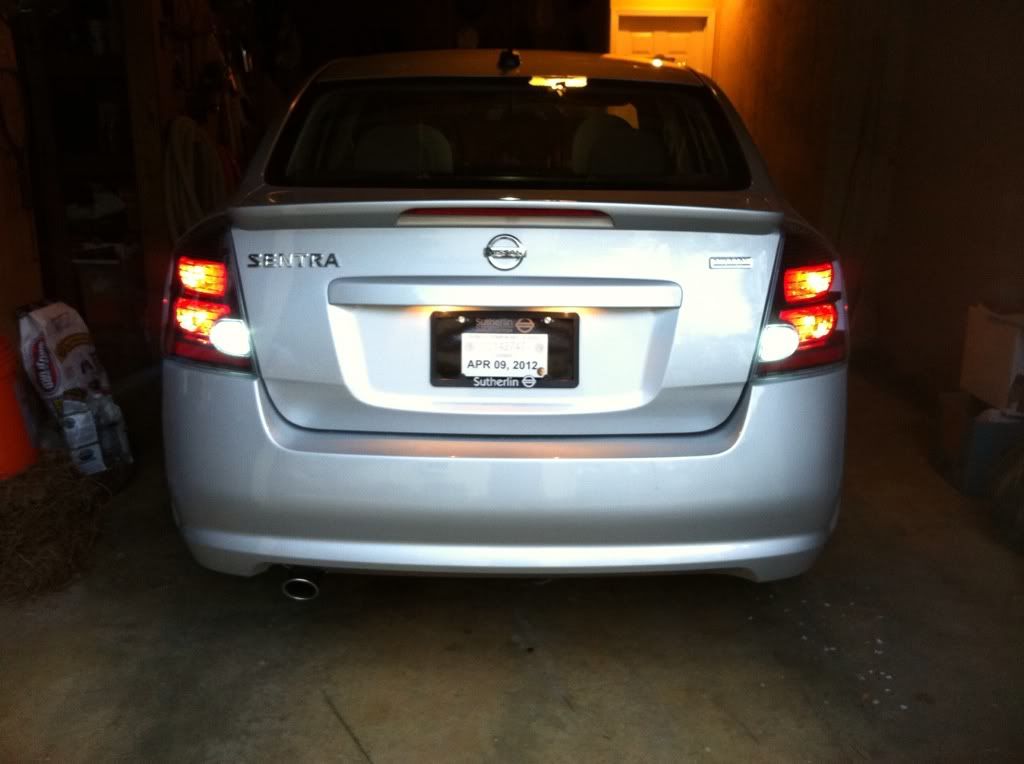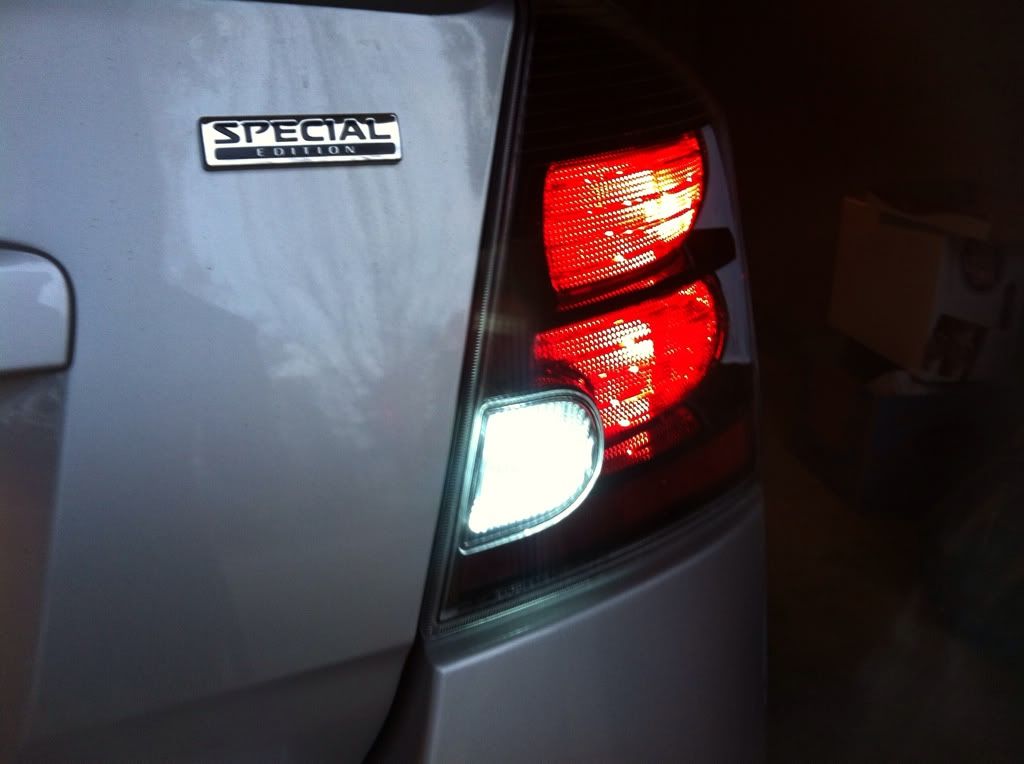 Backup lights! They don't look it in the pic but they are cool white just like my dome light and mirror lights.
I got them from superbrightleds.com I have been using them for a couple years now. They are fast, reliable, and have a very well laid out website.
Last edited by
nissanguru
on Wed Aug 17, 2016 2:23 pm, edited 49 times in total.