By
dwlf89
- Mon Jan 16, 2012 8:25 pm
- Mon Jan 16, 2012 8:25 pm
#135344
Well, I introduced myself. I guess it's time to go a little more into detail on my ride
The fun started about 6 years ago when I spun a rod bearing in the original sr20de in my SE-R. Basically I was a kid in highschool having fun with his car. Lots of fun. I don't think I realized how hard I ran it for that year before it finally gave in. Thats when I had to learn how to work on cars. I had never changed the oil in a car before... or anything for that matter. But when I blew that motor I had to either junk the car or save up some money and fix it. I chose the 2nd option. I couldn't get rid of it. Research proved that there was much more fun to be had with this car.
So I got a few of my nissan buddies to help and we pulled the old motor out. The one who drove that black 240 gave me every bit of motivation I needed, as his had the SR in it as well.
Here's the motor on day one. I still wish I could use that awd transmission. Bought from Tiger Japanese engines in Toronto.
Took me forever to get it running as I was still learning the basics. But I got it eventually. I've since pulled the motor 2 more times. Once because I over boosted it and fried the 4th piston. you live and learn eh?
That was my reason for rebuilding it. I used much better quality parts this time around. All ARP hardware, acl race bearings, shotpeened rods, Wiseco forged aluminum pistons
Painted a few parts, here's the head
In the car.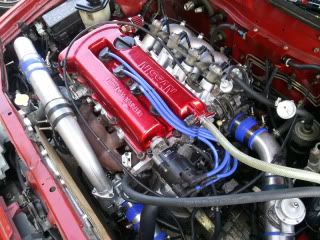 went with the Fidanza flywheel. Old pic, while I still had the t25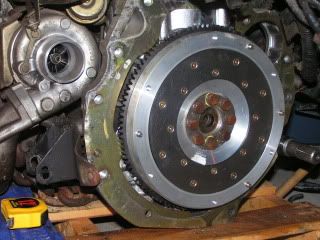 lowered the car
coilovers of choice - NEX. Seemed like a good deal. Very happy with them
installed, also, new rotors and pads
Can't have a fresh car without some fresh paint.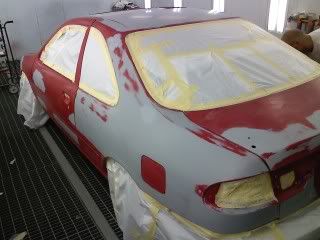 Orrr some fresh rims
then the car sat in the shop like this for a while - I worked there.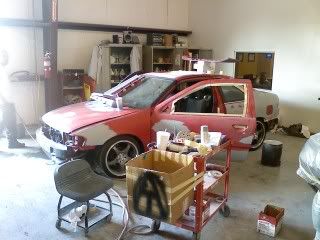 Finally some paint.
While all this chaos was happening... what was I driving?? This ol' B13. I miss that car.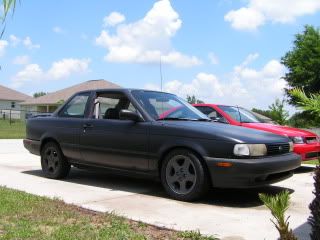 After a whole weekend of wetsanding and buffing. this was my finished product. I'd say it was worth it.
Prosport gauges inside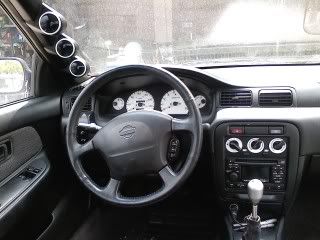 I needed a place for a 4th gauge so I made this gauge pod.. it's in place of the original cruise control space in the dash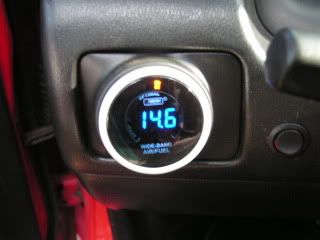 here's a few more pics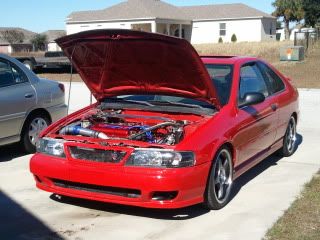 Of course I've attended a few small local car shows.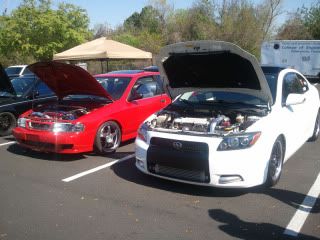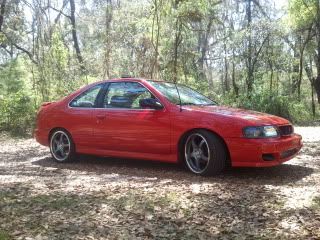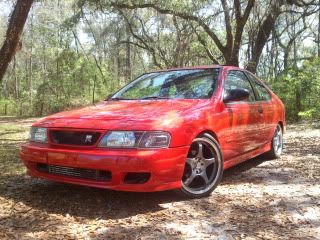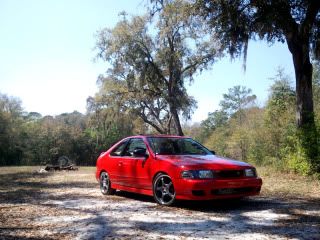 This is my motor as it sits today. well, the air filter is new now. but thats theonly difference. haha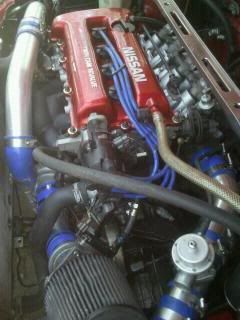 My turbo of choice - GT2860RS aka Disco Potato
Here's my current daily driver parked next to the little beast. I swear that maxima will run forever. such a great car. Plus it's a 5 spd
I know there's tons of stuff I'm forgetting. Oh well. You get the idea. Thanks for looking! and keep an eye out for updates
Last edited by
dwlf89
on Mon Jan 16, 2012 9:18 pm, edited 4 times in total.